Bitscopic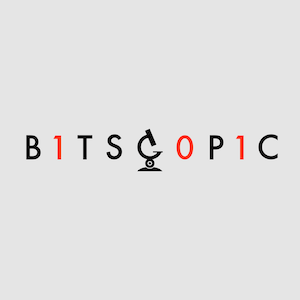 Bitscopic is a healthcare analytics and workflow platform empowering organizations to gain unique insights from ever increasing data, and achieve better healthcare outcomes through data driven decisions to optimize care. The company was founded in 2012 by two tech industry veterans who were inspired by the opportunity to use advanced software technology to initially mitigate the spread of infectious diseases. The company is headquartered in Silicon Valley and has development offices in Seattle, WA.
Our team is composed of talented scientists and engineers with a unique mix of backgrounds from tech giants such as Microsoft, top university research centers, government public health agencies, and the healthcare industry. Our team members are passionate about developing applications that have a great impact on human life and well-being and are gifted in their ability to apply advanced software technologies to solve the real-world challenges such as public health informatics and biosurveillance, infection prevention, and clinical surveillance, to name a few.
The Bitscopic platform is designed to be flexible and customizable over time. It provides intuitive and user friendly ways to accommodate your needs. Using microservice architecture, it allows our applications to work as a suite of independently deployable, small, modular services that can meet your needs.
____________________________________
The Bitscopic platform
PraedAlert
PraedAlert is a suite of clinical surveillance products that transforms data from multiple data sources into meaningful insights, so your pharmacists, infection preventionists and Quality Management staff can intervene earlier, proactively identify issues and risks and achieve better healthcare outcomes for your patients and hospital. It uses data from various sources, including your Electronic Health Record (EHR) system to provide ongoing surveillance, real time alerts that are clear, consolidated, and actionable and designed to prompt immediate intervention at the point of care.PraedAlert is designed to address your greatest challenges and help your hospital comply with quality measures. Given that no two hospitals are the same, PraedAlert has the flexibility to be customized with your rules and needs.
Praedico
Praedico provides powerful visualization, analytics, and reporting capabilities with a focus on Public Health Biosurveillance and early detection, monitoring, and forecasting of infectious disease outbreaks. Using Big Data and machine learning technologies, Praedico will: Analyze vast amounts of data across multiple EHR (Electronic Health Records) domains, detect relevant abnormalities to discover the "unknown unknowns" within the data, alert users of abnormalities and facilitate the sharing of appropriate data with key decision makers. Praedico provides an intuitive user interface with the ability to perform ad-hoc analysis tailored to user's projects using custom reports. Praedico users can identify precise search criteria for data from multiple organizational boundaries and view the results using tools that provide insights through statistical, geospatial, and machine learning analysis.
PraediCare
Praedicare is a state of the art visualization, analytics and reporting system that enables clinicians and administrators to discover, identify, and pursue opportunities to improve team coordination and deliver higher quality, predictable outcomes and care in the operating room (OR), post-anesthesia care unit (PACU) and intensive care unit (ICU). The OR, PACU and ICU have distinct needs since their focus is oriented towards acute care management, surgery, post-anesthetic recovery, critical care interventions and inpatient settings.
PraediGene
PraediGene is a laboratory workflow tool designed to allow users to electronically enter and track various medical lab tests. In addition to these core capabilities, PraediGene contains advanced computational biology features and interfaces with Electronic Health Record (EHR) systems. Once work items are entered, they are immediately available to all users for tracking, DNA analysis (when applicable), report generation, and generic workflow activities. PraediGene has the ability to associate and retrieve patient information directly from EHR systems. The DNA analysis features automatically predict and report resistance mutations given the organism's genetic sequence. To ease reporting and transcription requirements, PraediGene is also able to generate "EHR friendly" input.
PraediTrial
Identifying clinical trial sites that can fulfill subject recruitment goals can be a costly, time consuming, and inaccurate process. PraediTrial ensures a realistic assessment of trial sites' subject population and capabilities to successfully conduct a clinical trial. In addition, PraediTrial stays with you through the recruitment cycle providing study coordinators with alerts to easily identify subjects for your trial.Conducting a clinical trial feasibility evaluation is one of the first crucial steps in successful clinical trial conduct. This demands a rigorous and realistic assessment of a site's capability to conduct a clinical trial. Study sponsors and contract research organizations (CROs) distribute site selection questionnaires to collect information for evaluating whether to invite sites to participate in a study.
Posts in Open Health News
Changelog: