VA's Palo Alto Hospital Selects Bitscopic's PraediAlert Clinical Surveillance Platform
Press Release | Bitscopic |
September 14, 2020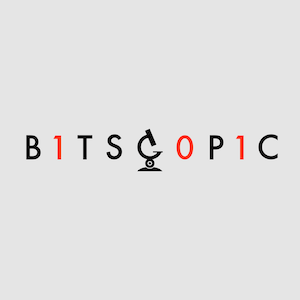 Bitscopic Inc., a Silicon Valley based healthcare analytics company, announced today that the US Department of Veteran's Affairs (VA) Palo Alto Medical Center has selected Bitscopic's PraediAlert platform for clinical surveillance. PraediAlert is an FDA registered clinical surveillance system that allows hospitals to improve patient care and patient safety by minimizing and managing patients at risk for hospital acquired infections (HAI) as well as optimizing care team productivity and workflows to improve patient outcomes.
Farshid Sedghi, Bitscopic's Chief Operating Officer, described why modern hospitals need a clinical surveillance system: "According to the US Centers for Disease Control (CDC), antimicrobial resistance causes more than 2 million infections per year, and 23,000 deaths. The CDC also estimates that 30-50 percent of antibiotics prescribed in hospitals are either inappropriate or unnecessary. Many infection control processes in hospitals are still done manually, which means that problems are detected only after they occur, and countless hours of manual work is done which could have happened automatically, 24 hours a day, with the right software system."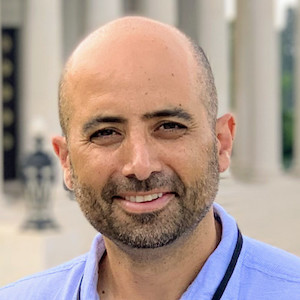 Farshid SedghiSedghi went on to explain why the Palo Alto VA Medical Center selected Bitscopic's PraediAlert system after an extensive analysis: "Our track record of working with VA data at the national level for close to a decade gives us a strong, in-depth understanding of the VA's data and culture. We incorporate data from other sources besides just the VA's Electronic Medical Record (EMR) system, VistA, and we can provide years of historical data which is a critical part of clinical surveillance for understanding trends for HAI, antimicrobial usage, or bacterial resistance right out of the gate. In addition, because we don't rely on a third party for data integration, we can be up and running for users within 90 days or even less. We are honored to be able to continue to serve our veterans in this way."
Another advantage of the PraediAlert system is its ability to scale from the single hospital, to the VISN, to the national level. The system provides a uniform view of the data from facility to facility, and does not require separate installations per site, which rapidly reduces the timeline and cost to bring additional sites online.
In the months ahead, the PraediAlert system will also include a new dashboard for automatically monitoring patient blood samples for potential COVID-19 infections, utilizing a new machine learning algorithm developed by Bitscopic. A peer-reviewed article about Bitscopic's COVID-19 machine learning algorithm has been accepted by the publication "Clinical Infectious Diseases" for its October 2020 edition.
Further detailed information about the PraediAlert platform is available here.
About Bitscopic
Bitscopic is a Silicon Valley-based company formed in 2012 to significantly improve healthcare outcomes, with a particular focus on the US Veterans Affairs hospitals. It has used advances in Big Data technologies to augment the capabilities of the VA's Electronic Health System (VistA). Bitscopic's Praedico platform integrates electronic health data from the VA's 170+ hospitals with 9 unique million patient records in near-real time and translates this data into actionable insights and alerts. Bitscopic has also deployed solutions for preventing hospital acquired infections, managing clinical trials, and computational biology / DNA analysis. The company's solutions have enabled healthcare providers to improve their workflows and shorten the time needed to produce reports from days to minutes.