By Aaron Tay, Bianca Kramer, and Ludo Waltman | July 3, 2020
The value of open and interoperable metadata of scientific articles is increasingly being recognized, as demonstrated by the work of organizations such as Crossref, DataCite, and OpenCitations and by initiatives such as Metadata 2020 and the Initiative for Open Citations. At the same time, scientific articles are increasingly being made openly accessible, stimulated for instance by Plan S, AmeliCA, and recent developments in the US, and also by the need for open access to coronavirus literature. In this post, we focus on a key issue at the interface of these two developments: The open availability of abstracts of scientific articles. Abstracts provide a summary of an article and are part of an article's metadata. We first discuss the many ways in which abstracts can be used and we then explore the availability of abstracts. The open availability of abstracts is surprisingly limited. This creates important obstacles to scientific literature search, bibliometric analysis, and automatic knowledge extraction.
The United States is continuing its slow emergence from a nation-wide shut down imposed to slow down the spread of COVID-19. Most states have started to reopen, with bars, restaurants, and many workplaces starting to fill. As people begin to spend more time together again, it is critically important that public health agencies do everything they can to help prevent further spread of the infection and continue to monitor the level of infection within the population. Data is an important tool that public health has to understand what is going on in the country. Years of limited government investment and neglect of current systems has limited public health's ability to meet the challenges of managing both localized outbreaks and pandemics.
By Don Watkins | June 28, 2020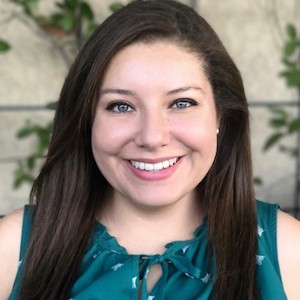 Growing up in Silicon Valley, Nuritzi Sanchez saw the powerful impact software can make on the world. Yet, unlike many others who were also steeped in the tech industry, her journey has taken her into the world of open source, where she is contributing to that impact. After graduating from Stanford University with a degree in International Relations, she became a founding team member of open source computing company Endless OS, served three terms as president and chair of GNOME's board of directors, and in February 2020 was hired as the senior open source program manager (OSPM) at GitLab. I am impressed by this talented woman, and I reached out to her to learn more about her and her work. I believe you will also be fascinated with her journey after reading our interview, which has been lightly edited for clarity.
Latest News Clippings
June 16, 2020

June 8, 2020

June 6, 2020

May 14, 2020

April 9, 2020

April 2, 2020

-

March 31, 2020

March 20, 2020

Michigan Technological University