Bitscopic's Machine Learning Algorithm Detects COVID-19 from Standard Blood Labs
Press Release | Bitscopic |
October 2, 2020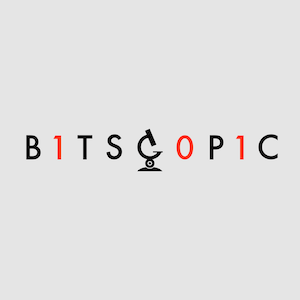 October 2, 2020 -- Palo Alto, California - (PR Distribution™) - Bitscopic Inc., a Silicon Valley based healthcare analytics company, announced today they have developed a machine learning prediction model that can identify COVID-19 infected patients using data from standard laboratory blood tests. The model, published in "Clinical Infectious Diseases," was developed using laboratory data from over 75,000 COVID-19 infected Veteran patients receiving care at VA medical centers.
Payam Etminani, Bitscopic's CEO, said: "We are very excited by these results, as it demonstrates that inexpensive and easily attainable patient data can be used to construct a diagnostic fingerprint that can identify symptomatic cases of COVID-19. We are learning how the relatively blunt instrument of routine blood tests, through the power of machine learning, can be crafted into something approaching a precision tool."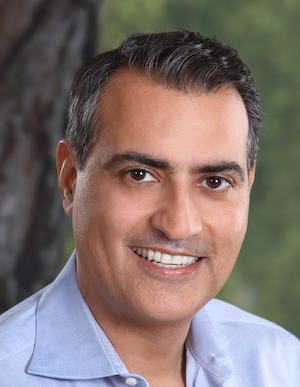 Payam EtminaniDescribing the development of the algorithm, Etminani said: "Our team reviewed some early published scientific articles on COVID-19 and noticed that patients had abnormal blood test values, particularly decreased white blood cell counts and increased C-reactive protein. As we have been partnering with the U.S. Department of Veterans Affairs Public Health Surveillance and Research program office (PHSR) for almost a decade now, we had access to a sizable amount of high-quality normalized clinical data through our Praedico™ platform. Using this data, we found that 20 standard blood tests carried enough information to predict a COVID-19 infection with a specificity of 87% and a sensitivity of 82%."
The model was also successful in detecting false negatives that had not yet shown in PCR tests. When multiple negative COVID-19 molecular test results were obtained from the same patient over a period of a few days, followed by a positive result, the model identified the initially negative results as consistent with COVID-19 infection two-thirds of the time. This suggests that the prediction model might be used as a fully independent complement to molecular testing and help pinpoint false negatives.
The Bitscopic COVID-19 detection algorithm will soon be available for hospitals as a dashboard and will also be included in Bitscopic's PraediAlert product which is used to monitor and prevent Hospital Acquired Infections (HAIs). Beyond COVID-19, the Bitscopic team is exploring how similar machine learning methods can detect other medical conditions from easily available biomarkers.
A link to the published peer-reviewed article can be found here: "A SARS-CoV-2 Prediction Model from Standard Laboratory Tests"
About Bitscopic
Bitscopic is a Silicon Valley-based company formed in 2012 to significantly improve healthcare outcomes. It has used advances in Big Data technologies to augment the capabilities of the VA's Electronic Health System (VistA). Bitscopic's Praedico platform integrates electronic health data from the VA's 170+ hospitals with 9 unique million patient records in near-real time and translates this data into actionable insights and alerts. Bitscopic has also deployed solutions for preventing hospital acquired infections, managing clinical trials, and computational biology / DNA analysis. The company's solutions have enabled healthcare providers to improve their workflows and shorten the time needed to produce reports from days to minutes.