HIMSS14: Annual Conference and Exhibit Opening with Open Source Session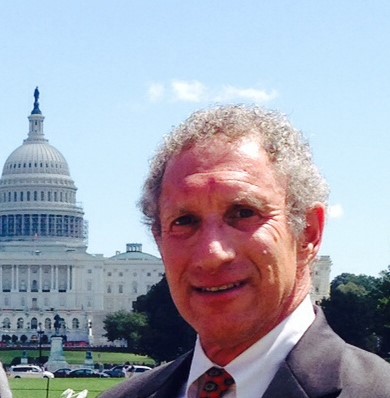 Marc WineThe 2014 Annual HIMSS Conference & Exhibition opens today in Orlando, FL. (February 23-27). The more than 37,000 attendees can notice an important and growing breakthrough for the health IT industry. For the first time, HIMSS invited OSEHRA to hold a four hour session today beginning at 12:45 pm, Convention Center 203C. The day's formal OSEHRA session, among the traditional industry businesses, marks a breakthrough recognition for the emerging benefits and impacts that open source solutions and their many new models of business are generating around the globe.
You will want to take in this special opportunity to get updated on the unprecedented collaboration between OSEHRA, the Veterans Health Administration (VHA) and the Indian Health Services (IHS) to advancing the VA's VistA open source electronic health record (EHR) system and its derivative RPMS EHR in use at IHS. OSEHRA will be on hand at Booth 682 on the Exhibit Floor to talk with everyone or brief you in case you don't make it to Sunday's session.
The presentations will include some of the featured implementations of VistA in the private sector and State hospitals include Lutheran Medical Center in New York City, the College of St. Scholastica, Oroville Hospital in Northern California, North Carolina's Central Regional Hospital, and MedRed. In addition, there will be presentations on VistA support by private sector companies, as well as international implementations of VistA in the United Kingdom, India, and Jordan. A good overview presentation of Oroville Hospital's, VistA implementation by the hospital's CEO, Robert Wentz, can be found here.
DSS, Inc., one of the leading VistA solution providers and active member of OSEHRA, will be at booth 2975 throughout the conference. DSS will host a series of presentations on VistA and many the VistA innovations and enhancements that have been added to VistA by the private sector.
Prominent evidence of the more rapid growth and efficiency of open source solutions is the HIMSS 14 session one health IT in the United Kingdom and the United States. There will be a roundtable discussion on the current agreements between the UK and US to collaborate for open data solutions among hospitals and the governments. Experiences, lessons learned, issues and benefits from the UK will be shared and compared against the US with the international audience. Following discussion recommendations will be produced to enable others around the globe to maximize the opportunities these initiatives present.
Actuate Corporation, The BIRT Company™ and a leader in personalized analytics and insights, a developer of open solutions and member of OSEHRA, will exhibit BIRT Analytics for Healthcare, an analytical solution that easily integrates diverse sources (labs, EHR, ID 10, Medicaid, clinical trials), allowing medical professionals to perform analyses on the fly, alleviating IT dependency. The result is more preventative patient care, improved resource utilization, and operational efficiency. You can meet Actuate throughout the exhibition to learn more at Booth 4489.
Alere is a company that draws my attention for their analytic open solutions enabling individuals to take charge of their health through the merger of rapid diagnostics and health information solutions. Alere will demonstrate its Connected Health technologies at the to help providers, payers, and accountable care organizations improve care coordination, identify gaps in care, and drive healthy patient behaviors.
The important area of Open Knowledge is being adopted by providers for the purpose of collaborating in real-time on management strategy and clinical knowledge sharing, for example, VA Central Office gave a nod to a mobile app that its executives may use to communicate anywhere, anytime about human capital policies impacting Vets health, hospitals and benefits administration over tablets and smartphones.
To immerse yourself in the whole area of healthcare intelligence and knowledge sharing at HIMSS 14, visit the unique HIMSS Intelligent Hospital Pavilion. The pavilion has nearly doubled in size from last year to feature three new hospital rooms in which technologies will be showcased. According to Harry Papas the CEO of the HIMSS Intelligent Hospital Pavilion, "2014 marks a breakthrough year for the Intelligent Hospital Pavilion, as we have added a 1,500 square foot intelligent home, brilliant IP video and top-of-the-line wireless tools and devices to our setup at HIMSS."
Open Health Tools has been changing the way open source solutions are supported through effective ways to design, develop and efficiently maintain them. The Open Health Tools Board Meeting will be held co-located in conjunction with HIMSS 14 February 28th, 10 am – 4 pm, at the Orlando VA Medical Center Training Room in the First Floor located at 2500 South Lakemont Ave, Orlando (800) 922-7521. A webinar and phone dial-up options will be available during the meeting for use by remote participants. If you have not yet been able to visit VA hospital, this will be your opportunity. Plus for a social event to get to know the Open Health Tools Community, you can join them for dinner Thursday, February 27th, 6 pm at Copper Canyon Grill, 9101 International Drive, Orlando (407) 363-3933.

Of course you can't miss the HIMSS14 Interoperability Showcase. New this year is the Interoperability Simulation Area Use Case plus special focus Interoperability Tours. You will find the show in Exhibition Hall F, or just follow the crowd. Do not miss it.
Former VHA CIO and former ONC National Coordinator for Health IT Dr. Rob Kolodner, a top advocate of open solutions in healthcare, will be speaking in a panel together with three other past ONC coordinators during "The Decade of Health IT," on Wednesday, February 26th in Room 414, 8 am – 11:30 am. Since the end of his term as Health IT Czar, Dr. Kolodner joined Open Health Tools and has worked to convene a broad community that is growing open health including open source developers as well as developers of proprietary healthcare IT systems. Kolodner's view is, "There has to be a new business model that the vendors and the integrators will embrace and allow them to make a profit, but do it differently."
This discussion with newly appointed National Coordinator, Dr. Karen DeSalvo, and past National Coordinators Dr. David Brailer, Dr. Robert Kolodner, and Dr. Farzad Mostashari, will offer a critical look back at the last decade of health IT progress, with an opportunity for Summit participants to provide input on the desired role of health IT in the decade to come. The Summit is sponsored by CCHIT and will be moderated by Christopher Weaver, covering the business of health care for The Wall Street Journal.
Open solutions, collaboration and innovation is a top most priority for engaging patients in managing their own healthcare and empowering consumers. New at HIMSS14 is the, Connected Patient Learning Gallery." This promises to be a leading-edge view with a hands-on, interactive area showcasing innovative health IT products and services that address various aspects of engaging providers and patients. You will discover technology tools that aid provider and patient engagement and maintains better personal health at this interactive and hands-on exhibit. Four themed kiosks showcase a range of innovative health IT products and services: Health Management ― featuring patient portal technologies; Wellness Social & Behavioral ― featuring fitness, weight management, social communities technologies; Financial Health ― featuring health banking and healthcare payments technologies; and Home Health ― featuring at-home and telemedicine solutions technologies. Visit the Learning Gallery in Hall A, Booth 2383.
Bottom line is the open source EHR sessions and orientations at HIMSS14 may mark the point where open source EHRs are finally recognized as among the best and leading solutions for health IT implementations. Most importantly, we should understand that the success of many open-source projects lies in the open, agile and collaborative approach that open health solutions naturally engenders, enhancing the competition in a narrowly licensing model industry.