Drones and the Future of Disaster Response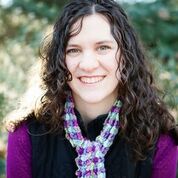 Julie Michelle SmythFour continental states and one U.S. territory took a beating this fall as one natural disaster after another rocked communities in Northern California and along the Gulf Coast, spreading disaster relief resources and personnel thin as federal, state, and local governments scrabbled to address the crises. Wildfires in California's wine country claimed at least 42 lives, 8,400 structures, and 245,000 acres of land in October. Hurricanes Harvey and Irma pummeled Louisiana, Texas, and Florida only to be followed by Hurricane Maria, which slammed Puerto Rico on September 20 and left much of the U.S. territory without communications systems, electricity, clean water, or functioning hospitals.

While civilian rescue, relief, and recovery efforts helped alleviate the burden on government resources, major complications to rapid and efficiency delivery of supplies and services still exist. For example, at 2,193 miles off the coast of the continental United States, Puerto Rico faces additional logistical hurdles to accessing emergency supplies that the disaster zones on the mainland don't face. Different types of disasters, such as fires and earthquakes, require different responses and present unique challenges. Each disaster wreaks havoc on infrastructure needed for relief efforts. All the recent devastation and the difficulties they have presented to relief efforts raises the question: how can disaster relief be delivered quickly in isolated areas without cell phone service, passable roads, power, or water?

Drones could be part of the answer. In fact, they already are. Unmanned aerial vehicles (UAVs) have already been in use in the hurricane recovery efforts in Houston and southern Florida. The Federal Aviation Administration (FAA) called drones "invaluable in supporting response and recovery efforts" in the area affected by Hurricane Irma. Farmers Insurance and Allstate used their company drones to assess damage for insurance claims after Hurricane Harvey. AT&T embeds drone crews with repair crews so the company can assess the damage and send their repair crews in quickly and with the right equipment.

Humanitarian organizations across the world have been piloting unmanned aircraft programs for a variety of uses, including delivering resources to hard-to-reach areas such as war zones and disaster areas. Current deployments of UAVs and recent developments in drone technology give us a glimpse into what could become the new normal in disaster management and recovery.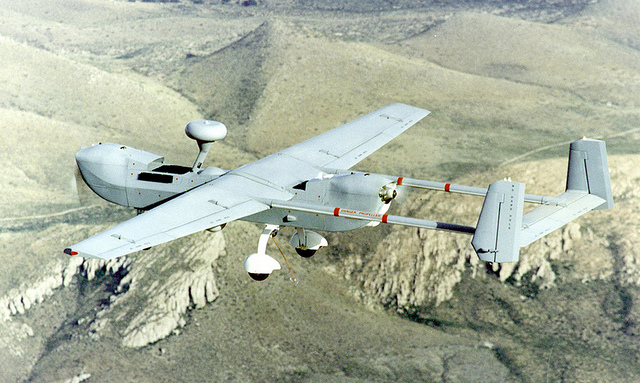 Unmanned aerial vehicle (Courtesy of the U.S. Army Materiel Command - CC-BY 2.0)One of the primary uses for unmanned aircraft in disaster relief is in mapping and surveying disaster areas to determine which areas have the highest need of infrastructure repair or where rescue operations are most essential. In the aftermath of Hurricane Irma, the Florida Air National Guard repurposed combat drones to perform aerial surveys of the disaster area, allowing them to assess which areas were in need of the most help. Florida Power and Light (FPL) used drones to survey for damage assessments in parts of the state still inaccessible by vehicles. Thanks in part to the drone operators hired by FPL, some of whom began flying drones within an hour after Irma's winds subsided, FPL was able to restore electricity to its 4.4 million customer left without power — including air conditioning -- in Florida's 80 degree weather. Drone deployments in southern Florida built on similar drone usage modeled by those responding to the flooding and damage caused by Hurricane Harvey.
Internationally, humanitarian aid organizations are using drones for mapping and surveillance in developing countries affected by natural disasters or other humanitarians crises such as civil wars. In March, for example, Malawi's Department of Disaster Management Affairs requested that UNICEF provide a drone to assess flood damage in villages along Lake Malawi. In June, UNICEF and Malawi's government partnered with Zipline International to launch Africa's first air corridor in central Malawi to test humanitarian drone usage.
Drones can also be used in search and rescue operations during natural disasters. If communications are disabled and cut off disaster-affected populations from calling for help, drones could spot people in need of rescue and alert first responders to their location. UAVs can also be equipped with infrared cameras, allowing rescuers to determine if residents in a disaster are trapped in their homes. This capability could help prevent deaths by alerting rescuers to people trapped in their attics during hurricane-related flooding. Cell signal detection abilities could also allow drones to pinpoint the locations of potential victims and report their locations to rescue teams.

Although drones are not yet enabled to evacuate people from disaster-struck areas, that possibility might be just around the corner. Dragonfly Pictures, Inc. (DPI), a Pennsylvania-based UAV company, and Israeli company Tactical Robotics have both developed "drone ambulances" designed to airlift patients out of areas where landing a helicopter is unfeasible, such as in an active combat zone. Tactical Robotics' AirMule drone, which can take off vertically and airlift two people, made its maiden flight earlier this year.
DPI's drone, the DP-14 Hawk, could serve a similar role. Designed for battlefield evacuation scenarios, the DP-14 Hawk can fit in a utility van and can be assembled in about thirty minutes. This UAV, which looks a bit like a miniature version of the U.S. Army's Ch-47 Chinook cargo helicopter, has enough space to carry one patient and can also carry slung loads underneath, which could be helpful for moving emergency supplies.
A member of "Serve On" holds up a flying drone - used to help identify areas that are worst-hit by the earthquake in Nepal. (Courtesy of the UK Department of International Development - CC-BY 2.0)
The U.S. Army Medical Research and Materiel Command is currently considering a number of solutions for unmanned evacuation vehicles, including UAVs like the DP-14 Hawk.If drones could soon be used to ferry wounded soldiers from the battlefield to aid stations, evacuating disaster victims from hard-to-reach areas may not be far in the future.
Another humanitarian use for drones is emergency and medical supply delivery. Researchers at Johns Hopkins University have found a way to keep medications, blood, and vaccines consistently cool during drone flights. The university's researchers set a new delivery distance record for medical drones when they successfully transported human blood samples across 161 miles of Arizona desert in September.
"We expect that in many cases, drone transport will be the quickest, safest, and most efficient option to deliver some biological samples to a laboratory from rural or urban settings," said Timothy Amukele, medical director Johns Hopkins University Research Collaboration Core Laboratory.

Drones could also be the quickest and safest way to delivery life-saving medicine to patients in communities isolated by floodwaters or from roads made impassible after earthquakes. Medical drone delivery could keep patients with chronic conditions supplied with the medications they need after a disaster, preventing life-threatening situations that would require emergency evacuation. Kim Bellard documented some of the efforts to expand the use of drone for medical supply delivery in an article published in Open Health News in May.

When communications are down, drones could serve a vital purpose in providing or expanding cell phone and Wi-Fi signals, enabling professional first responders and local civilian response groups like Houston's post-Harvey "Cajun Navy" to engage in more effective rescue and emergency supply delivery efforts. Drones could also be used to deliver communication tools that don't require cell towers, such as satellite phones. According to Kalev Leetaru, a Senior Fellow at the George Washington University Center for Cyber & Homeland Security, drones could even act as a mesh network for emergency communications if an area's entire communications infrastructure were destroyed.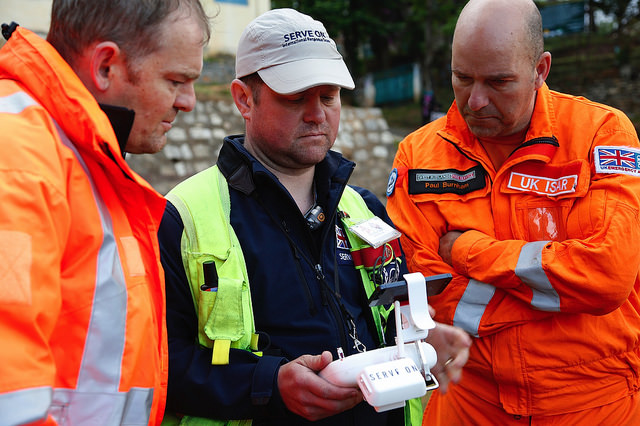 "Serve On" search and rescue team members operating a drone in Nepal (Courtsey of the UK Department of International Development - CC-BY 2.0)
Facebook's connectivity team has been building drones to deliver Wi-Fi to remote areas and disaster zones where Wi-Fi towers are down. After Hurricane Maria hit, Facebook said the company would send some employees to work with the non-profit NetHope to help Puerto Rico get back online, although it's unclear whether or not Facebook's team will attempt any drone deployments.

Obstacles to Drones in Disaster Response

As promising as using drones for disaster response may seem, a few barriers exist to their deployment. For one thing, civilian drones can interfere with the efforts of first responders by putting rescue aircraft at risk of mid-air collisions. Drones deployed by hobbyists looking for good footage of California's wildfires this summer caused low-flying firefighting aircraft to be grounded until the drones' pilots could be found and the drones removed from the airspace.

The FAA typically imposes Temporary Flight Restrictions (TFRs) on drone users in disaster areas and fines pilots who violate active TFRs. Some drone makers build "geo-fencing" software into their drones that disallows the pilot from turning the drone on if the take-off location is in an area with a current TFR. While this may help keep some unauthorized drones off the ground, drone operators who special clearance from the FAA won't be able to override the drone's automated shutdown software, even if they're involved in approved disaster relief efforts.

Internationally, deploying humanitarian drones in a war-torn area can be difficult if locals are used to seeing military drones in the area. Residents may not be able to differentiate between military and humanitarian drones and feel threatened by drones in general, especially if military drones have caused civilian casualties in the area. As a result, aid organizations may have to avoid using drones for relief in areas where UAV deployment might otherwise have been useful.

Whatever the obstacles, drone deployments are increasingly common for disaster response. That trend is likely continue as recovery efforts move forward in Puerto Rico and as the U.S. recovers from natural disasters in the future. FAA Administrator Michael Huerta acknowledged the importance of drone operations in recovery efforts following Hurricanes Harvey and Irma in a speech at the InterDrone Conference on September 6.

"Essentially, every drone that flew meant that a traditional aircraft was not putting an additional strain on an already fragile system," Huerta said. "I don't think it's an exaggeration to say that the hurricane response will be looked back upon as a landmark in the evolution of drone usage in this country."

Further reading on drones in Open Health News: