VistA EHR
If you have an interest in the worlds of economics, healthcare or technology, here's a story that's emerged this month that is worth noting for the record books. In the US, amidst the chaos of the Trump administration, yet another mistake has been made this month. For the record, it is worth noting that the US Department of Veterans Affairs (VA) Veterans Health Administration (VHA) ended up with a contract for a large IT solution for the next 10 years worth about $10 billion as of May 2018. On the face of it that may appear to be unremarkable news: just another big expensive contract for an IT system. Yet there is a part sad/part silly dimension to it that is well worth flagging up at this point.
Jack Moore | NextGov |
November 17, 2014
A request for proposal for the new scheduling system is "going to hit the street no later than" Nov. 21, VA Chief Information Officer Stephen Warren told reporters during a press call last week. The agency's search for a new system is a "free and open" procurement, Warren said. Companies don't need to have a preexisting relationship with the agency to compete.
Matthew Buck | Washington Monthly |
December 2, 2019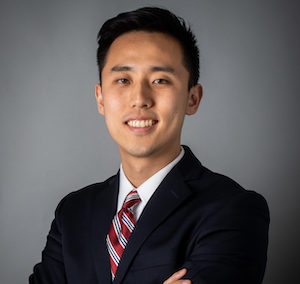 ...The use of digital technology in health care has enormous promise, to be sure. But, as the Wall Street Journal's coverage of Google's Project Nightingale revealed, there is also a potential dark side to these projects. Ascension, it noted, "also hopes to mine data to identify additional tests that could be necessary or other ways in which the system could generate more revenue from patients, documents show." That detail raises a key question that's largely overlooked in our health care debates: should the drive to maximize corporate revenues determine how health information technology develops and becomes integrated into medical practice, or should that be determined by medical science and the public?...An alternative path exists. In the 1970s, the Veterans Affairs Administration (VA) developed VistA, an open-source code system that was the country's first EHR system... Read More »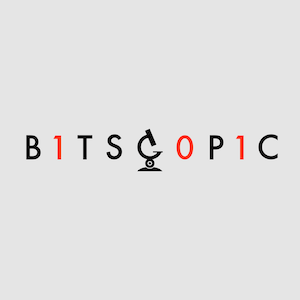 Bitscopic is a healthcare analytics and workflow platform empowering organizations to gain unique insights from ever increasing data, and achieve better healthcare outcomes through data driven decisions to optimize care. The company was founded in 2012 by two tech industry veterans who were inspired by the opportunity to use advanced software technology to initially mitigate the spread of infectious diseases. The company is headquartered in Silicon Valley and has development offices in Seattle, WA.
Bernie Monegain | Healthcare IT News |
July 4, 2014
The Department of Veterans Affairs has awarded a three-year, $162 million contract for upgrades to its VistA electronic health record. The announcement comes just as government officials assert in a news release Thursday that the multi-billion dollar acquisition to modernize the Department of Defense electronic health record is on track...
Press Release | Medsphere |
April 14, 2016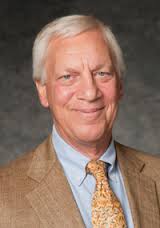 Medsphere Systems Corporation...today announced the release of a case study focused on three inpatient behavioral health facilities that have implemented Medsphere's OpenVista electronic health record (EHR). The integration of OpenVista into workflows and processes at Silver Hill Hospital, IntraCare North and The Recovery Center at EvergreenHealth Monroe has yielded clear benefits at each facility in terms of both patient care and the day-to-day experience of clinicians and staff. The clinicians at all three hospitals now have rapid access to more accurate and comprehensive patient records...
Press Release | CAV Systems |
November 6, 2014

CAV Systems Ltd, a leading Israeli software company, recently completed development of FileMan Replicator, a software solution that creates and continuously updates a relational database replica of MUMPS databases, either Caché or GT.M, that are managed by the FileMan Database Management System. Read More »
Press Release | DSS, Inc., CBORD |
January 12, 2015
CBORD®, the leading provider of clinical nutrition and foodservice software, and Document Storage Systems, Inc. (DSS), the leading provider of software development and support for VistA and vxVistA, announced today a partnership to develop a CBORD VistA interface is underway. This new interface will allow the Department of Veterans Affairs Medical Centers (VAMC) to connect CBORD's state-of-the art Patient Foodservice Technology directly with VistA, the VA's electronic health record (EHR).
Google launched the $35 Chromecast into the US market in July 2013 and it became available in the UK in March 2014. It's primarily marketed as a device for streaming video to your TV, and, as such, is usually compared with the Roku streamer, Apple TV and the new Amazon Fire TV. Once you look under the covers, you discover that such comparisons are misleading: unlike the other devices, the Chromecast is actually much more than just a streaming device for TV.
Dan Vernon | FedScoop |
August 12, 2014
...Today, the agencies are moving down separate modernization paths, with DOD working on its Defense Healthcare Management System Modernization program (DHMSM) and VA planning commercial acquisitions for the next generation of its Veterans Integrated System Technology Architecture, known as VistA. But analysts, including one of the founding developers of VistA, point to years of missed opportunities for DOD to leverage what many consider to be superior existing capabilities in VA's VistA system — an ecosystem of modular application components that in most cases have become industry standards (VA's troubled scheduling system notwithstanding)...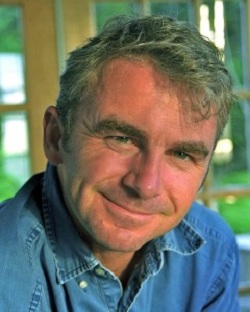 In anticipation of House of Cards Season 4, and with all due respect to the show's creators, I think real life is giving us a perfect plotline that includes politicians, corporate interests, their lobbyists and a big fat government contract. Maybe Francis and Claire have me seeing conspiracies everywhere, but it seems a chain of recent health IT events have created intrigue in what is historically our staid, conservative industry. Follow the timeline with me and decide for yourself if I'm hearing black helicopters.
Press Release | iCare, ZirMed |
November 13, 2014
The Industry's First Cloud-based EHR for Hospitals Partners with Progressive Technology Company to Help Enterprise-Level Healthcare Organizations Achieve Clinical and Financial Excellence Read More »
Sad to say, the Obama administration seems clueless about what might be broken at the VA and how to fix it. Either that, or it is just cravenly saying and doing whatever it thinks is necessary to make the story go away. Evidence for the clueless hypothesis came on Friday, when White House Deputy Chief of Staff Rob Nabors weighed in with his diagnosis (pdf) of what ails the VA. The document is extraordinary in its contradictions, sloppy formulations, and non-evidence-based conclusions.
Frank Konkei | Nextgov |
April 25, 2014
Sometime in the coming months, the Defense Department will bid out its Healthcare Management Systems Modernization contract, an effort so large in monetary size and game-changing scope that it could significantly influence the future of health care in the United States.