VistA EHR
Darius Tahir | Modern Healthcare |
January 7, 2015
IBM Corp. and Epic Systems Corp., likely hoping to show why their joint bid should win the Defense Department's $11 billion, 10-year EHR contract, Wednesday unveiled a 17-person group they've assembled to help advise the department and guide it through implementation if they win the work. Read More »
Press Release | iCare |
January 12, 2015
iCare, founded in 2012, by Jim Riley and a focused team of EHR and cloud experts, makes its debut today at the 33rd Annual J.P. Morgan Healthcare Conference in San Francisco, CA. The company announced the general availability of the iCare Enterprise Cloud Electronic Health Record (EHR). A new, modern approach to the EHR focusing on mid- to large- sized hospitals with a fresh alternative to traditional installed enterprise software.
Press Release | iCare |
April 10, 2015
iCare, the enterprise cloud EHR company, will announce the public availability of its product to hospital leadership, industry analysts and the media at HIMSS15 April, 12-16 in Chicago.  The company's online product launch in early January of 2015 was highlighted by the distinction of being the industry's first enterprise cloud EHR to receive Complete Inpatient Meaningful Use Stage 2 Certification.   Read More »
Press Release | OSEHRA |
June 6, 2014
The Indian Health Service (IHS) of the U.S. Department of Health and Human Services has contributed an open source version of its Resource and Patient Management System (RPMS) to the OSEHRA Technical Journal. This contribution will complement the current open source EHR capabilities of the VistA code base now hosted by OSEHRA. Read More »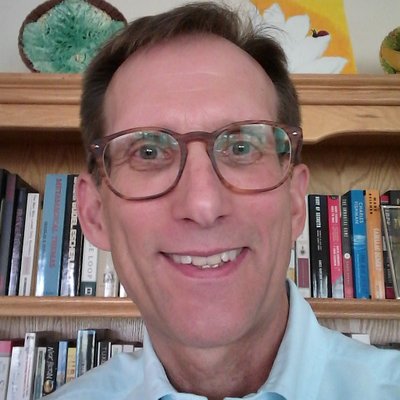 I wonder -- why would people be calling for a new system that would still have thousands of private hospitals/facilities and millions of healthcare professionals, practicing FFS medicine using countless systems and data structures? In short, why aren't people calling for VA for All? Like Medicare, the VA -- more especially, its healthcare component, the Veterans Health Administration -- is charged with providing healthcare to a designed population, in this case, veterans. Unlike Medicare, though, it does so as an integrated health system (by far the largest in the U.S.), with 170 VA Medical Centers, over a thousand outpatient facilities, and somewhere over 100,000 physicians...it offers some of the finest care in the world. It offers a range of services that Medicare can only dream of, and it does so at, it is believed, lower costs than private coverage or even Medicare. Plus, it also was an innovator in electronic health records and is today in telehealth. What's not to like?
Press Release | Medsphere, IntraCare Behavioral Health |
March 6, 2013
Medsphere Systems Corporation...today announced that Houston's IntraCare Behavioral Health will implement the company's OpenVista® electronic health record (EHR). IntraCare, a community-based provider of comprehensive behavioral health services for children, adolescents and adults, identified OpenVista's flexibility and open architecture, as well as Medsphere's rapid implementation process and clinical transformation services, as the most effective path to improved patient care. Read More »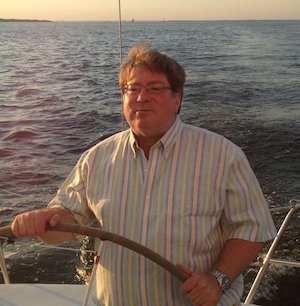 Hopefully, the public statements made by President Obama and Vice President Biden will lead to a public debate over the monumental problems that the HITECH Act and proprietary EHR vendors have caused the American people. While the press continues to report the figure of $35 billion as the cost of implementing EHRs, that figure does not tell the entire story. Perhaps the next step is to provide accountability and transparency. That would start with firm numbers regarding the real costs of EHR implementations forced on an unprepared healthcare system by the HITECH Act.
Posted January 20, 2017 - 1:00am by Roger A. Maduro
Press Release | JP Systems, Inc. |
November 13, 2017
With extensive background in Clinical Systems Analysis, JP Systems, Inc. subject matter experts helped achieve a key milestone this summer, contributing to improved Veteran's access to their own personal health records via "My HealtheVet". My HealtheVet, (MHV), aims to provide veterans with a summary of their overall health and medical information that can be used for sharing with VA and non-VA clinicians. In particular, My HealtheVet's VA Continuity of Care document (CCD) provides Veterans access to their health records and enables sharing of that information in a way that assures the records can be used by most non-VA clinicians the Veteran may choose to visit.
Press Release | OSEHRA |
October 17, 2016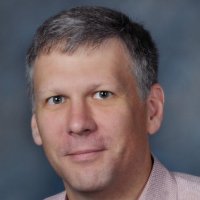 The Open Source Electronic Health Record Alliance (OSEHRA) announced today that Mike O'Neill, CEO of MedicaSoft, has been elected Chairman of the OSEHRA Board of Directors. O'Neill, an architect of VA's open source strategy and a thought leader in the open source community, has served several years on the Board and was most recently re-elected in September 2015 as a representative of OSEHRA's Organizational Members. He assumed the Chairmanship on October 6. "It is an honor to be chosen for this role," said O'Neill. "This is an exciting time for OSEHRA, with the new Federal Government policy on open source reaffirming our mission and impact."
Press Release | Leidos Health |
May 5, 2014
Leidos, a national security, health and engineering solutions company, was awarded a prime contract to provide systems integration support and services to the Department of Veterans Affairs' (VA) Consolidated Mail Outpatient Pharmacy (CMOP). Read More »
Adam Mazmanian | FCW |
October 3, 2014
Time is running out for vendors to submit bids on the planned $11 billion, 10-year contract to deliver an electronic health records system to the Defense Department. The DOD Healthcare Management System Modernization (DHMSM -- pronounced "dim sum") is an ambitious plan to transform the delivery of care to the 9.6 million active-duty service members, their dependents, retirees and others...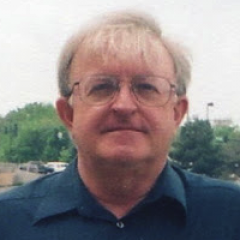 The following are some of the key 'lessons learned' from various case studies about the acquisition and implementation of VistA and other 'open source' Electronic Health Record (EHR) systems in hospitals and clinics across the U.S. and around the world. These lessons can be applied to almost any major EHR acquisition and implementation projects, whether it be in the public or private sector.
Posted July 6, 2013 - 10:58pm by Peter Groen
Luis Ibáñez, one of the best known advocates of open source solutions in healthcare will be interviewed Thursday, May 1, by Fabian Lopez in the popular vxJourney weekly webinar. Ibáñez a contributing author to Open Health News as well as other publications, in particular Opensource.com, will talk about the VistA course that he has been teaching at the State University of New York at Albany. Read More »
Posted April 29, 2014 - 6:50pm by Roger A. Maduro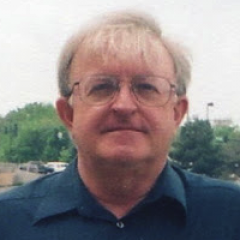 As reported in Business Wire India and IT News Online, Max Healthcare has become the first hospital in India and only the sixth in Asia to achieve "Stage 6" on the EMR adoption model from the Healthcare Information and Management Systems Society (HIMSS), indicating that a significant portion of patient records are now electronic with minimal usage of paper charts. They rely heavily on the use of open source health IT solutions, e.g. VistA, Mirth.
Read More »