New Technology Makes EMRs Easier, Searchable, More Secure
Press Release | Medal, Inc., HIMSS17 |
February 21, 2017
Today Medal, Inc. lead the demonstration of "Connected Care through HL7 FHIR" at Healthcare Information and Management Systems Society (HIMSS) 2017.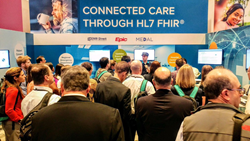 San Francisco, California (PRWEB) February 21, 2017--HIMSS is the largest health IT conference in the world with over 50,000 participants. The connected care demonstration spanned multiple health information systems including OpenEMR, EMRDirect, and Epic.
According the the Office of the National Coordinator, roughly 30% of providers have no Health Information Exchange outside of faxing. Medal's innovative technology "meets providers where they are." Medal makes it easy to share data with its product "print to FHIR." Medal software replaces existing fax-based workflows and streamlines health information sharing, creating opportunities to improve health care, reduce effort, and assist research. Medal also connects to existing health information systems such as EMRs and HIEs using FHIR -- "Fast Healthcare Interoperability Resources" -- a quickly emerging standard for health information sharing.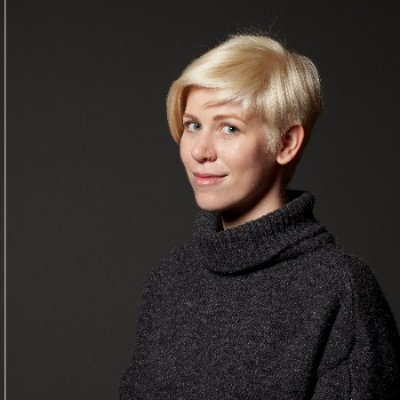 Lonnie Rae KurlanderMedal also unveiled their SMART on FHIR application, Search & Summary, which can be hosted in any FHIR-enabled EMR as a part of existing physician workflows. "Medal brings healthcare professionals into the modern age, providing a 'Google-like' search that recognizes clinical synonyms and medical terminology from a variety of health data formats, documents and systems," explained Dr. Andrew McMurry, Medal's co-founder and CTO. As an example, a search for "high blood pressure" will also return results for "hypertension" and "BP."
Medal can extract data from any existing medical records system and makes it easy to find. Medal generates a HIPAA audit log for both senders and recipients. Optional high-security cloud hosting is available.
Lonnie Rae Kurlander, CEO of Medal, will present today on the current state of interoperability, existing barriers to and solutions. She will discuss security innovations for risk management such as Rateock, which limits the number of records that can be disclosed in data breaches. Ratelock was engineered with Dan Kaminsky, Medal's head of security, and the American keyholder to a core part of the internet. Ratelock ensures that when breaches occur the number of records lost are limited.
"Currently, electronic medical records are incomplete and inaccessible, and systems for sharing them are inefficient and incompatible," says Medal Chief Executive Officer Lonnie Kurlander. "Medal is easier to use, delivers higher quality data, and is more secure."
About Medal
Medal is a health IT company founded in 2015, with offices in San Francisco and Boston. The company has raised $3.78M in seed funding to date.
About HIMSS Conference
The 2017 HIMSS Annual Conference & Exhibition, February 19–23, 2017 in Orlando, brings together 40,000+ health IT professionals, clinicians, executives, and vendors, making it one of the largest healthcare IT conferences in the world.
Contact:
Lonnie Rae Kurlander
Medal
+1 (954)609-6642