Artificial Intelligence Cluster Modeling on COVID-19 Data at Scale Offers Opportunity for Improved Patient Outcomes
Press Release | Bitscopic |
April 30, 2021
"Leveraging AI on healthcare records of long COVID-19 patients empowers infectious disease experts to assess which care practices work best with various subpopulations."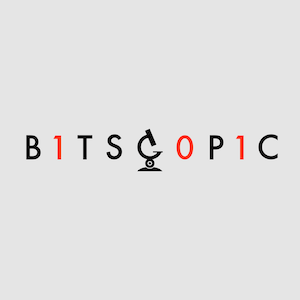 PALO ALTO, Calif. (PRWEB) April 30, 2021 -- Bitscopic Inc., a Silicon Valley based healthcare analytics company, has contracted with the VA Innovation Ecosystem 10X3 for a ground-breaking project to discover best practices in COVID treatment by examining large volumes of medical and other data sets from those who tested positive for COVID-19.
The data includes patient health records, socio-economic data, epidemiological data for given geographic areas, and any available genomics or similar indicators for the discovery of significant patterns in patient subpopulations that can lead to improved care protocols and outcomes.
Dr. Vafa BayatThe diversity represented within this large-scale national data offers analytical opportunities for improved patient care both within the VA and beyond. With access to historical patient data and sustained monitoring of potential "long-Covid" symptoms as they emerge, medical practitioners are able to rapidly identify patterns and optimize response.
Dr. Vafa Bayat, Bitscopic's Head of R&D, said: "By highlighting best practices specific to subpopulations, we can better personalize care. For example, older patients tend to present with pre-existing chronic conditions such as congestive heart failure (CHF) and chronic obstructive pulmonary disease (COPD). A high prevalence of obesity, hypertension, and diabetes in patients with severe COVID-19 may suggest an underlying susceptibility for small arteries failing to perform important functions. These are just two small examples, many more insights will emerge as the work continues."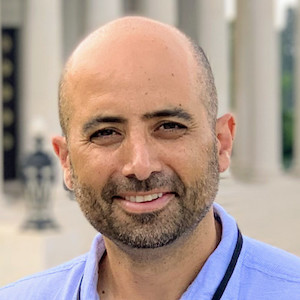 Farshid SedghiFarshid Sedghi, Bitscopic's COO, explained: "Leveraging AI on healthcare records of long COVID-19 patients empowers infectious disease experts to assess which care practices work best with various subpopulations. Targeted attention to factors including race/ethnicity, comorbidities and more allows clinicians to identify trends and personalize each patient's care path for optimized outcomes. With so much still unknown about the long-term impact of COVID 19, the opportunity to analyze large-scale data updated in real-time gives providers a unique window for discovery and improvement."
About the VA Innovation Ecosystem:
The research project was initiated by the Veterans Health Administration Innovation Ecosystem. As part of the VHA Office of Discovery, Education and Affiliate Networks (DEAN), VHA IE leverages the collective power of innovation champions from across VA, academia, non-profit and industry to operationalize innovation in the nation's largest integrated health care system.
About Bitscopic:
Bitscopic is a Silicon Valley-based tech company focused on improving healthcare outcomes. It has used advances in Big Data technologies to augment the capabilities of the VA's Electronic Health System (VistA). Bitscopic's Praedico platform integrates electronic health data from the VA's 160+ hospitals with 9 unique million patient records in near-real time, and translates this data into actionable insights and alerts. Bitscopic has also deployed solutions for preventing hospital acquired infections, managing clinical trials, and computational biology / DNA analysis. The company's solutions have enabled healthcare providers to improve their workflows and shorten the time needed to produce reports from days to minutes.