Blue Button Developers to Meet at the White House Today - Verma and Liddell to Open the Conference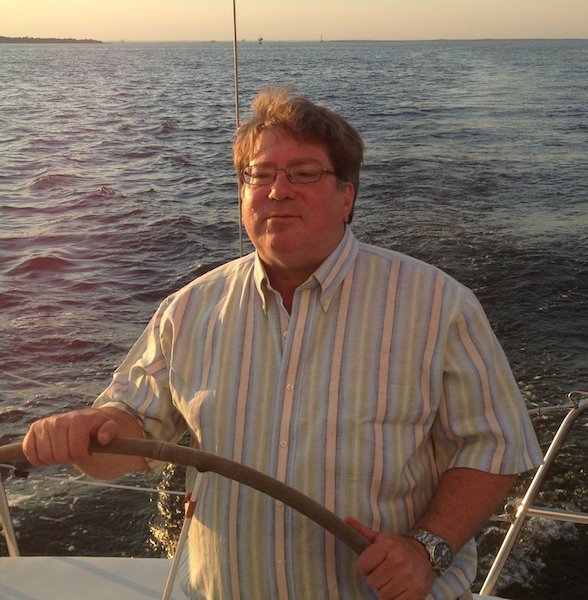 Roger A. MaduroMore than 700 app developers and eHealth groups and organizations have registered to meet today at the White House for the first Blue Button 2.0 developer conference. The "The inaugural Blue Button 2.0 Developer Conference will bring together application developers in the technical community to help build and develop new tools to help patients understand their health data," said Seema Verma, Administrator of the Centers for Medicare and Medicaid Services (CMS) in a statement.
The meeting is officially hosted by the Office of the National Coordinator for Health IT (ONC), and it is being held at the Eisenhower Excecutive Office Building, located within the west wing complex of the White House and where most White House staff work.

According to Verma, "This conference is the perfect venue for developers to network with each other and with leaders in the federal government to collaborate on ways to engage Medicare beneficiaries to make informed healthcare decisions." In addition to Verma Chris Liddell — the former Microsoft executive who now serves as the Deputy White House Chief of Staff for Policy Coordination will help kick off the meeting.
Mohana Ravindranath explains in Politico's Morning eHealth newsletter that "Blue Button 2.0, which lets patients download their own claims data, is a cornerstone of the White House and CMS health IT collaboration known as 'MyHealtheData,'" adding that "White House senior adviser Jared Kushner and CMS administrator Seema Verma announced their overall mission to increase patient access to data, as well as Blue Button 2.0, at HIMSS in March. MyHealtheData also aims to 'provide more evidence-based treatment guidelines that ultimately will drive down costs and improve health outcomes,' Verma said in a statement."
The agenda for the meeting is available here.

The conference will feature demos as well as breakout sessions and lightning talks. It will include a one hour panel with venture capitalists who will discuss how the Blue Button ecosystem can be built with innovative open/Free Market applications. One of the members of the panel will be venture capital heavyweight John Doerr.

Some of the highlights.

Breakout Sessions
Blue Button 2.0 and FHIR wih Mark Scrimshire and Cat Greim
MyHealthEData and Interoperability with Alex Mugge and Joy Day
Overview of Medicare Claims Data with Karl Davis
Medicare Beneficiary User Research with Allyssa Allen
Sync for Science with Josh Mandel and Andrew Bjonnes
API Design with Kin Lane
Lightning Talks
ONC-HHS with Steve Posnack
SSA with Jude Soundararajan
AHRQ-HHS with Gopal Khanna
VA with Alex Loehr and Matthew Self
App Demos
Rush with Shafiq Rab and Modi Boutrs
Health Endeavors with Kris Gates
Humetrix with Bettina Experton
There are some articles will additional information.
The opening statements of the conference are going to be broadcast live. The broadcast will be available here. There is also a Twitter hashtag: #BBDC18.
The importance of Blue Button cannot be underestimated. Bettina Experton from Humetrix, whose app, iBlueButton will be demoed at the conference, writes:
Every year, between 200,000 and 400,000 Americans die from preventable medical errors and many of these are due to a lack of information at the point of care, leading to delayed treatment, diagnostic or therapeutic errors, adverse drug reactions, costly redundant tests and procedures, and preventable hospitalizations. Most of these preventable and life-threatening medical errors affect older Americans who are more likely to be on multiple medications and suffer from multiple chronic conditions, which are too often unknown or partially known, given that on average a Medicare beneficiary sees seven different physicians in a year, most of whom don't have access to their patients' outside medical records. This is when a four-year, single payer claim history coming from Medicare becomes a life-saving tool for information sharing at the point of care for and by a digitally empowered patient.

Posted August 13, 2018 - 9:24am by Roger A. Maduro