Immunization Calculation Engine (ICE)
Press Release | HLN Consulting |
November 1, 2021
HLN Consulting is thrilled to announce that the Immunization Calculation Engine (ICE) project has been chosen by the Digital Public Goods Alliance (DPGA) as an innovative openly licensed technology and listed in their Digital Public Goods registry. Technologies included in the list are considered to be digital public goods in alignment with the Digital Public Goods Standard. ICE now appears in the Digital Public Goods registry where it is discoverable as a digital public good and reflected on a growing network of catalogs and aggregated lists of digital public goods.
Press Release | HLN Consulting |
June 12, 2017
On June 6, 2017, HLN was awarded the 2017 Upshot Award for Excellence in Vaccine Supply, Access, and Use by the US Department of Health and Human Services National Vaccine Program Office (NVPO) for its ICE Open Source Immunization Forecaster. In the letter of award, Dr. Jewel Mullen, Principal Deputy Assistant Secretary for Health commented that, "HLN Consulting's efforts on the Immunization Calculation Engine (ICE) are impressive. This powerful tool-including its open-source nature and seamless integration into clinical workflows-holds great promise for improving clinical decision-support and ultimately vaccination rates. Thank you for daring to innovate, collaborate, and lead in an area that is not only complex, but constantly evolving."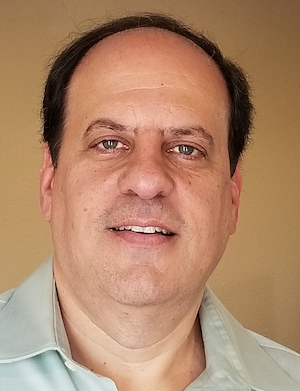 In October 2018 the Centers for Disease Control and Prevention (CDC) issued a Request for Information (RFI) for a Natural Test Collaborative (NTC). Through a series of questions, the RFI seeks opinions and information about "The development of a national testbed (notionally called the National Test Collaborative (NTC)) for real-world testing of health information technology (IT)" and "Approaches for creating a sustainable infrastructure" to achieve it. The scope of this RFI is daunting. It might be useful, rather than to try to tackle this whole topic broadly but superficially, to take just one Clinical Decision Support (CDS) domain and show as completely as possible how testing is currently done.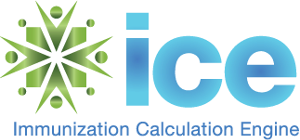 The Immunization Calculation Engine (ICE) is a state-of-the-art open-source software system that provides clinical decision support for immunizations (CDSi), commonly referred to as "immunization forecasting." ICE has two major components: The ICE Web Service evaluates a patient's immunization history and generates the appropriate immunization recommendations for the patient. The Clinical Decision Support Administration Tool (CAT) is a web-based GUI tool that enables subject matter experts to manage ICE rules and configuration without the intervention of software developers.
Press Release | HLN Consulting |
August 12, 2018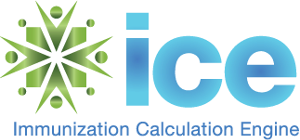 Innovative open source software, originally developed for public health, is freely available to EHR and PHR systems to support clinical decision support for immunizations...ICE is a state-of-the-art open-source software system that provides clinical decision support for immunizations for use in Immunization Information Systems (IIS), Electronic Health Record (EHR) and Personal Health Record (PHR) Systems...HLN will be presenting this new version this week at the annual meeting of the American Immunization Registry Association (AIRA) and week of August 20 at the CDC Public Health Informatics Conference Read More »
Press Release | HLN Consulting |
February 19, 2018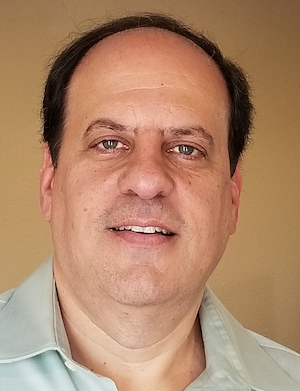 The Office of the National Coordinator for Health Information Technology (ONC) has selected Dr. Noam H. Arzt, President of HLN Consulting (HLN), as a member of the Trusted Exchange Framework Task Force. This group of healthcare and health information technology specialists will advise ONC on various aspects of the Draft Trusted Exchange Framework. This framework outlines a common set of principles for trusted exchange of health information records and minimum terms and conditions for trusted exchange as directed by Congress in the 21st Century Cures Act.
Press Release | HLN Consulting |
December 16, 2020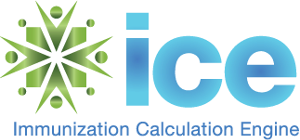 On December 15, 2020, HLN released a new version (v1.26.2) of the Immunization Calculation Engine (ICE) in support of the Pfizer COVID vaccine. ICE is a state-of-the-art open source software system that provides clinical decision support for immunizations for use in Immunization Information Systems (IIS), Electronic Health Record (EHR), and Personal Health Record (PHR) Systems. Version 1.26.2 includes support for new COVID-19 Vaccine Group (with the Pfizer vaccine only). A subsequent release, coming soon, will likely add support for the Moderna vaccine. Read More »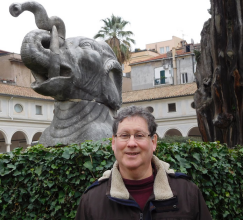 February marks the celebration of creation of the Open Source Initiative (OSI) in 1998. OSI created the standard definition of the term Open Source that helped guide many of LPI's initiatives today. Through the past year, open source provided many opportunities to organizations to continue to work, implement their projects, and continue reaching out to communities. Here are just a few examples of how open source provides opportunities through the face of COVID-19. The COVID-19 crisis brought out all the creativity of the open source movement. In every area of innovation--open source software, open data, open collaboration, and even open equipment--companies and research institutes have addressed medical and public health needs quickly. This article highlights some of the initiatives in each area.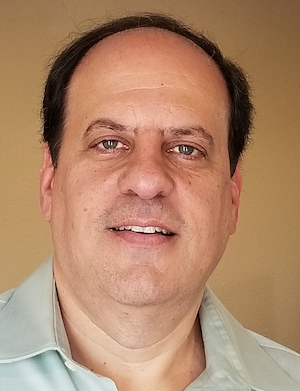 The development and acquisition of public health systems is poised to change. Historically, public health agencies had the classic choice when it came to acquiring a new data system. Either they developed the system themselves – usually based on a belief that their requirements were "unique" – or they licensed a COTS/GOTS product from the limited choices available in a small market. Typically, agencies that chose to develop solutions were forced to use a waterfall approach as government procurement is not well suited to the flexibility of Agile systems development. Some agencies have been able to leverage open source offerings. While most do not have the wherewithal to support open source products themselves, many have formed strong partnerships with other organizations, both for-profit and nonprofit, to take advantage of these systems.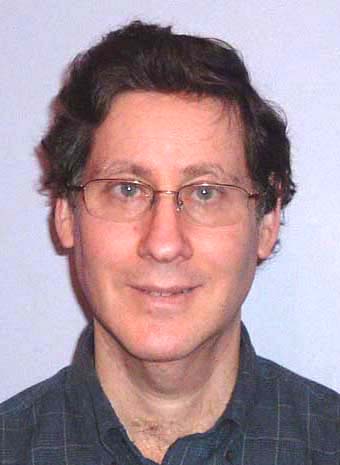 The Veterans Health Administration's hospital software, VistA, is a computing legend. Few pieces of software have become the subject of a popular book (Best Care Anywhere), won repeated awards for their usability, or been credited with a 180-degree turn-around in an organization's quality. But VistA is getting long in the tooth, and many--including now the VA itself--are questioning whether it's time for something new.The speculations aren't just about VistA. They extend to all health care software of that generation, including the industry's leading electroinc health record (EHR) system--Epic--and the venerable Intermountain Healthcare.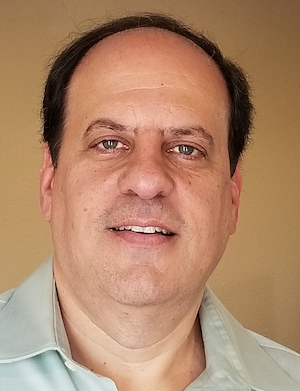 Cloud computing is one of the most powerful technology deployment strategies in use today. In fact, the notion of cloud resources has become prominent in consumer computing with only a limited understanding of what it means or does (e.g., Apple iCloud and Google Cloud). In this article we will examine some of the key reasons to host public health clinical decision support (CDS) solutions in the cloud. In a recent national survey, 95% of respondents indicated that they were using some form of cloud computing in their environment...The first step is to to understand the difference between cloud computing and traditional computing.
The VistA community will be gathering at Regenstrief Institute in Indianapolis, Indiana, for the 34th VistA Community Meeting (VCM). The goal of VistA Community Meetings is for those involved in the VistA Community to network & collaborate, i.e., to share ideas and work, with the objective of moving VistA & the VistA community forward.