MISSION VIEJO, Calif. - Nov. 1, 2021 - PRLog -- HLN Consulting is thrilled to announce that the Immunization Calculation Engine (ICE) project has been chosen by the Digital Public Goods Alliance (DPGA) as an innovative openly licensed technology and listed in their Digital Public Goods registry. Technologies included in the list are considered to be digital public goods in alignment with the Digital Public Goods Standard. ICE now appears in the Digital Public Goods registry where it is discoverable as a digital public good and reflected on a growing network of catalogs and aggregated lists of digital public goods.
The DPGA is a new international initiative that aims to accelerate the attainment of the UN Sustainable Development Goals (SDGs) in low- and middle-income countries by investing and sharing open technologies. This includes open source software, data, AI models, standards, and content that adhere to privacy and other applicable best practices. The Digital Public Goods Standard is a set of specifications and guidelines designed to maximize consensus about whether something conforms to the definition of digital public goods laid out by the UN Secretary-General in the 2020 Roadmap to Digital Cooperation.
ICE is a free, open-source immunization forecasting evaluation and software system whose default immunization schedule supports all routine childhood, adolescent, and adult immunizations in the United States. It is based on the recommendations of the Advisory Committee on Immunization Practices (ACIP). As an open source platform ICE can be adapted to meet the guidelines used in other countries.
ICE utilizes its immunization rules and patient data to evaluate and return the validity of each immunization in the patient's history along with one or more evaluation reasons. It also returns a recommendation for each vaccine group along with one or more recommendation reasons.
Noam Arzt, President of HLN Consulting stated "For us, being recognized as a digital public good means expanding the exposure to the ICE open source software and minimizing the barriers to installing and using ICE anywhere in the world. With the COVID pandemic still present in many countries worldwide, ICE is a major open source tool available to ensure that the proper vaccinations are administered at the right time."
Arzt added that "While ICE rules are currently based on US ACIP recommendations, it can be adapted to include rules based on WHO clinical guidelines or country-specific requirements." Arzt emphasized that that flexibility is one of the key reasons why HLN Consulting chose open source as their development model nearly ten years ago when HLN began the development of ICE. HLN developed ICE in collaboration with several state and local public health agencies who collaborated on the project.
For any inquiries on the ICE project please reach out to Noam Arzt. For more information on the Digital Public Goods Alliance please reach out to [email protected].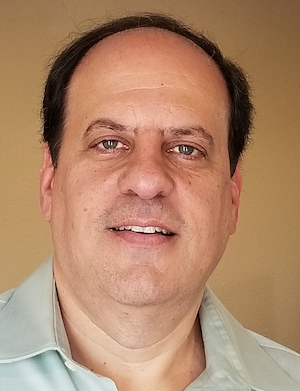 Noam ArztAbout the Digital Public Goods Alliance (DPGA)
The DPGA is part of the response to the universal call to end poverty, protect the planet and improve the lives and prospects of everyone, everywhere. Below is an overview of milestones that put DPGA where they are today.
The DPGA is guided by the release of the UNSG Roadmap for Digital Cooperation, defining a digital public good as "Open source software, open data, open AI models, open standards and open content that adhere to privacy and other applicable international and domestic laws, standards and best practices, and do no harm."
Guided by a clear mission to advocate for the discovery, use, and deployment of digital public goods, the DPGA has established foundational tools meant to help achieve their mission including the DPG Standard and DPG Registry.
The DPGA is governed by an Interim Strategy Group consisting of: The Government of Sierra Leone; The Government of Norway; iSPIRT; and UNICEF. UNICEF describes its open source approach to innovation in this article. Day-to-day functions of the DPGA are steered by the Secretariat of the Digital Public Goods Alliance, which is co-hosted by UNICEF and Norad.
The DPGA consists of partners and stakeholders from different sectors that contribute to the discovery, development, and deployment of digital public goods, and the software, data, content, and algorithms that drive them.
Many types of digital technologies and content – from data to apps, data visualization tools to educational curricula – could accelerate the achievement of the SDGs. When they are freely and openly available, with minimal restrictions on how they can be distributed, adapted, and reused, we can think of them as "digital public goods". In economics, a "public good" is something that anyone can use without charge and without preventing others from using it.
Tor-Einar SkogThe alliance is responsible for identifying and sourcing free, openly available solutions through the creation of a shared standard for DPGs as well as a fair, open registry that will help increase access to such solutions.
"The idea is that it will serve as a one-stop-shop for digital public goods, provide information and make digital solutions more easily available to people," says Tor-Einar Skog, senior adviser at NIBIO, whose platform, the VIPS pest prediction platform, has also been chosen by DPGA as a digital public good.
"VIPS has been a digital public good long before the term was coined by the UN – it has been running as an open source public good for 5 years. We have also offered the software into projects to collaborating partners on plant health across the world, such as for example in a project with the FAO on measures to combat the Fall Armyworm." "When we got the nomination, it was a slam dunk. We qualified with no adaptations needed," he says.
About HLN
HLN is a leading public health informatics consulting company providing software development and technical support services to immunization information systems (IIS) as well as other public health systems for more than twenty years. HLN is focused on leveraging an open source collaborative development model as the most efficient and cost-effective way to build and support robust technical solutions that address pressing public health needs.
HLN's work with immunization systems has been widely recognized. Three years ago the U.S. Department of Health and Human Services National Vaccine Program Office (NVPO) presented HLN with the Upshot Award for Excellence in Vaccine Supply, Access, and Use. HLN received the award for its open source ICE Immunization Forecaster. In the letter of award, Dr. Jewel Mullen, Principal Deputy Assistant Secretary for Health commented that "HLN Consulting's efforts on the Immunization Calculation Engine (ICE) are impressive. This powerful tool-including its open-source nature and seamless integration into clinical workflows-holds great promise for improving clinical decision-support and ultimately vaccination rates. Thank you for daring to innovate, collaborate, and lead in an area that is not only complex but constantly evolving."
HLN's experience includes all phases of the lifecycle of public health systems projects, including IIS, from design and development to operations and support. HLN supports both waterfall and Agile methodologies depending on the needs of the client. Much of our open source work is focused on clinical decision support (CDS) applications built using OpenCDS, an open-source clinical decision support platform. This includes our Immunization Calculation Engine (ICE) and Reportable Condition Knowledge Management System (RCKMS). RCKMS supports the national strategy of electronic case reporting (eCR) to public health organizations. HLN is part of the eCR team which was recently awarded the CDC Excellence in Partnership Award and CSELS Director's Award for Innovation.
More information on HLN Consulting and its open source products can be found at https://www.hln.com.