Creating a Knowledge Infrastructure for the 'Learning Health System'
David Raths | KM World |
September 14, 2017
The idea that the healthcare industry can study the data being created in electronic health records (EHR) to foster ongoing improvement is not a new one, but it is gaining momentum. A "learning health system" is one that commits to the use of data as a byproduct of care for continuous learning. Clinicians and health system researchers want to tackle perhaps their industry's most significant knowledge management challenge: how to capture the results of research into clinical best practices and more quickly feed it back to doctors and nurses at the point of care.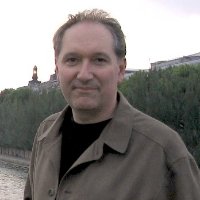 David RathsAs Jonathan Perlin, M.D., chief medical officer of Hospital Corporation of America (HCA), has noted, 98 percent of hospitals and 95 percent of physician practices are computerized, and all that data being entered creates an opportunity. Speaking to a National Academy of Medicine meeting last fall, Perlin said,"We are clicking, but we're not yet learning. By virtue of all that clicking, a 'data exhaust' is created, and in the data are answers to numerous questions." That data exhaust in the form of structured data could be fed back into the system to spur discovery, knowledge and better population health management.
One of the epicenters of the learning health system movement is the University of Michigan, which has established a Department of Learning Health Sciences on its campus. One of its projects is called the "Knowledge Grid." I recently interviewed research analyst Allen Flynn, PharmD, who is leading the project as part of his PhD dissertation. Flynn said that healthcare researchers are focused on analytic processes, machine learning and methods for building predictive models. "The question is how is the world going to organize knowledge that is in that form. We think of those analytic results as knowledge." He said...