Children's Hospital of Philadelphia (CHOP)
David Raths | Healthcare Informatics |
October 22, 2016
Although it is still early days, I am increasingly convinced that the movement to bring a web services approach to healthcare is real. Every week brings announcements of new efforts to create modules that do one thing well and that providers could subscribe to from within their EHR. This approach makes so much more sense than each provider working with its software vendor to recreate the wheel.This is especially appealing in the realm of clinical decision support (CDS), in which knowledge management is so time-consuming and difficult for provider organizations...
David Raths | KM World |
September 14, 2017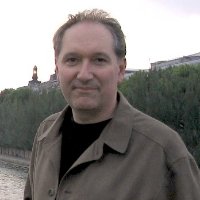 The idea that the healthcare industry can study the data being created in electronic health records (EHR) to foster ongoing improvement is not a new one, but it is gaining momentum. A "learning health system" is one that commits to the use of data as a byproduct of care for continuous learning. Clinicians and health system researchers want to tackle perhaps their industry's most significant knowledge management challenge: how to capture the results of research into clinical best practices and more quickly feed it back to doctors and nurses at the point of care...