Connected Tech Is Just the Thing for the NHS
Martin Barrow | Raconteur |
March 9, 2017
There are an extraordinary number of applications in healthcare for the internet of things which will eventually be at the heart of patient care delivery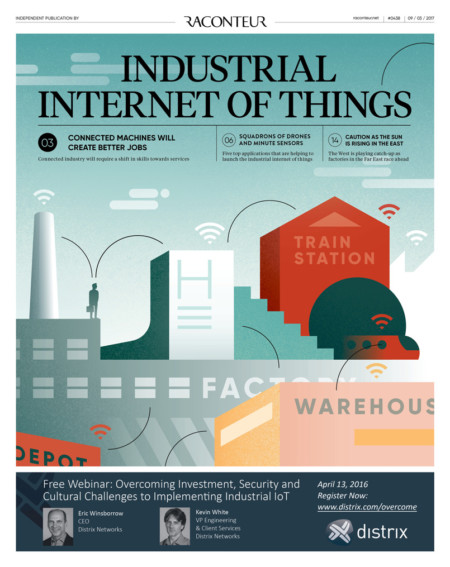 Healthcare systems all over the world are struggling with two fundamental concerns – how to afford the rising cost of delivering care and how to integrate ever-changing new technologies? These twin challenges are intrinsically connected, for emerging technologies offer the promise of making care more affordable as well as more effective. The rewards for successful implementation will be significant, for patients as well as for those responsible for the sustainability of healthcare systems.
In healthcare, the internet of things (IoT) is changing the way we think about looking after people. At the heart of this technological revolution is a focus on connectivity. Drug discovery and greater understanding of disease are critical. But these must go hand in hand with the way we exploit information and data, using internet-connected devices to process and inform the way we manage care.
The scale of investment underway in healthcare IoT is colossal. MarketResearch.com, the markets intelligence specialists, estimate that globally investment could reach $117 billion by 2020. North America will continue as the most significant market, with rapid growth on the back of the region's advanced healthcare infrastructure and increased levels of research and development initiatives in IoT...