Sacred Oak Medical Center Selects Medsphere's OpenVista EHR
Press Release | Medsphere, RedShift Healthcare Management and Consulting |
June 16, 2016
New Houston-area behavior health facility chooses affordable, open platform solution
Sacred Oak is managed by RedShift Healthcare Management and Consulting, a Houston firm providing services focused on hospital management, mergers and acquisitions and rural healthcare networks.
"The benefits of EHR implementation apply to behavioral health care and addiction treatment, just as they do in acute medical care," said RedShift Managing Partner Starsky Bomer.
Starsky Bomer. "The origins of OpenVista in VA VistA made Medsphere the clear choice for our needs, as did the improvements OpenVista has enabled at IntraCare North, another Houston-area behavioral health hospital, as well as Silver Hill Hospital in Connecticut and other facilities. It would be great to get federal Meaningful Use financial support for an EHR purchase, but the affordability of OpenVista makes it much less of an issue."
On top of the specific behavioral health functionality built into the VA VistA system, Medsphere has developed OpenVista for community facilities by adding a Multi-Disciplinary Treatment Plan (MDTP) module and improved discharge summary capabilities, among other improvements.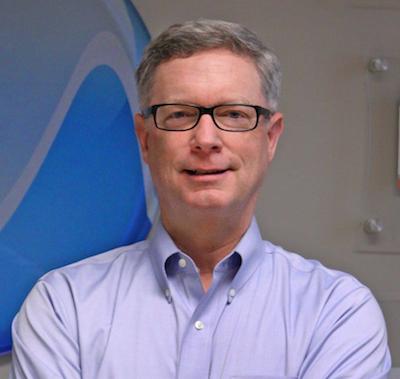 Irv Lichtenwald"Medsphere congratulates RedShift on establishing Sacred Oak Medical Center and we look forward to enabling additional, improved care for area patients," said Irv Lichtenwald, Medsphere president and CEO. "As recent studies have shown, there simply is not sufficient behavioral health care in the United States, and the care that is available is very expensive. RedShift is working to fill the gap and do so in a way that keeps costs down while still providing compassionate, comprehensive patient care."
Medsphere's OpenVista is the commercialized version of VistA-based EHRs created and developed by the U.S. Department of Veterans Affairs (VA) and Indian Health Service (IHS) and credited with helping turn the agencies into national leaders in quality patient care. Using public sector code available from these agencies through the Freedom of Information Act (FOIA), OpenVista can be implemented much more quickly and affordably than traditional proprietary solutions.
About RedShift Healthcare Management and Consulting
Managing an eclectic client list from the Houston, Texas, home base, RedShift Healthcare Management and Consulting provides the tools healthcare organizations need to flourish. Focused on hospital management, mergers and acquisitions and rural health networks, RedShift works to instill a defined culture of success, enthusiasm and trust in all client organizations. With organizational commitment and shared vision, RedShift believes healthcare organizations can improve both the care provided and the bottom line to the benefit of all.
About Medsphere
Founded in 2002 and based in Carlsbad, Calif., Medsphere Systems Corporation is an organization of committed clinical and technology professionals working to make quality healthcare IT solutions accessible to organizations of virtually any size, shape or budget. Medsphere's OpenVista® is an acute and inpatient behavioral health-oriented portfolio of clinical products and services that leverages the VistA electronic health record (EHR) system developed by the Department of Veterans Affairs (VA) and the Indian Health Service (IHS). Medsphere's Government Services Division also applies that VistA expertise to development and testing projects for both VA and IHS.
Medsphere's MBS/Net division enables better ambulatory care via physician practice EHR, revenue cycle management (RCM) and practice management systems and services. Using a vendor-independent approach to helping hospitals solve critical challenges, the Phoenix Health Systems division provides a host of healthcare IT services, including systems implementation, compliance project management, service desk, end-user device management, infrastructure support, application management and IT leadership.
Whatever your healthcare IT challenge, Medsphere has a solution.
Contact:
Medsphere Systems
David Macfarlane
760-692-3751
[email protected]