Medsphere Introduces OpenVista NoteAssist to Transform Clinical Documentation Process
Press Release | Medsphere |
August 25, 2015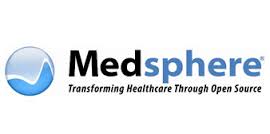 New clinical documentation technology gives hospitals greater control and clinicians the ability to read and create documents anywhere
NoteAssist documents are easily readable in Medsphere's OpenVista® EHR, in a browser or on an iPad, and in PDF preview and printed form. NoteAssist also produces any document as plain text for compatibility with legacy systems and HL7 interfaces.
"We're as excited about the introduction of NoteAssist as we have been about any OpenVista enhancement Medsphere has ever created," said Medsphere President and CEO Irv Lichtenwald. "NoteAssist just makes it much easier to record and use clinical information wherever and whenever needed."
Medsphere developed NoteAssist in collaboration with Silver Hill Hospital, a behavioral health hospital client in New Canaan, Connecticut. The initial use cases of NoteAssist were developed for Silver Hill's discharge summary workflow, and the application is currently live and in use at the hospital.
Medsphere's OpenVista is the commercialized version of both the VistA EHR created and developed by the U.S. Department of Veterans Affairs (VA) and the Resource and Patient Management System (RPMS, also a VistA derivative) developed by the Indian Health Service (IHS). Using open source code available from the VA and IHS through the Freedom of Information Act (FOIA), OpenVista can be implemented much more quickly and affordably than traditional proprietary solutions.
About Medsphere and OpenVista
Founded in 2002 and based in Carlsbad, Calif., Medsphere Systems Corporation is an award-winning organization of clinical and technology professionals working to make quality health IT solutions accessible to organizations of virtually any size, shape or budget. Medsphere's OpenVista is a portfolio of clinical products and services that leverages an electronic health record (EHR) system developed by the Department of Veterans Affairs. This VistA EHR is widely credited with helping transform the VA into the nation's most efficient and clinically effective healthcare organization. OpenVista, the most fully commercialized VistA offspring, is a responsible reapplication of the VA's $8.5 billion investment, which recent studies show have yielded billions in benefits, primarily from the near elimination of medication administration issues and duplicate testing.
Medsphere's subscription pricing model enables hospital systems and integrated delivery network customers to pay for OpenVista from their operating budget with no upfront costs or back-end balloon payments. Expert implementation and other services facilitate rapid transition to a paperless clinical environment based on best practices and evidence-based medicine in 9 to 12 months. Medsphere is a founding member of the Open Source Electronic Health Record Alliance (OSEHRA) and actively nurtures the VistA ecosystem, a global community of customers, partners, and other collaborators who drive health IT innovation to the benefit of all.
Learn more about Medsphere at www.medsphere.com.
Contacts