Pikeville Medical Center Selects OpenVista Healthcare IT Platform
Press Release | Medsphere, Pikeville Medical Center |
January 25, 2016
Regional referral center cites affordability, flexibility and partnership as factors in choosing Medsphere EHR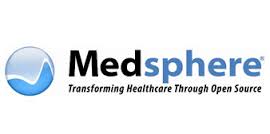 Pikeville, KY, and Carlsbad, CA—Medsphere Systems Corporation, the leading provider of affordable and interoperable electronic health record (EHR) solutions, today announced that Pikeville Medical Center (PMC) has selected the OpenVista® electronic health record (EHR) system for implementation. The 261-bed regional referral center and its clinics will utilize OpenVista's flexibility and comprehensive clinical support, as well as Medsphere's rapid implementation process, to affordably manage care and realize technology objectives.
As a member of the Mayo Clinic Care Network, PMC patients have access to Mayo Clinic expertise without having to travel to an actual Mayo facility. Specifically, Mayo supports PMC through electronic consults with Mayo specialists, general healthcare consulting services designed to share the benefits of Mayo's integrated care and proven practices, and the AskMayoExpert web-based information system.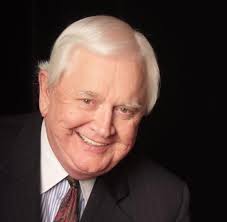 Walter E. May, president and CEO at PMC"Our due diligence process included a number of EHR vendors, and in OpenVista we found the optimal combination of proven functionality and affordability," said Walter E. May, president and CEO at PMC. "We appreciate that OpenVista is derived from the VA's proven VistA system and that Medsphere continues to make enhancements to meet community hospital client needs. OpenVista gives us both clinical support and the financial flexibility to invest in other necessary projects that might have been shelved if we'd gone with another EHR."
In addition to the medical center, PMC also operates seven outpatient facilities, including an 11-story clinic on the main campus in Pikeville. PMC has regularly received national recognition, including being named National Hospital of the Year for three consecutive years.
"It's difficult to exaggerate both the extensive quality of care PMC provides and the importance of that care to the people of Pikeville and the region," said Irv Lichtenwald, Medsphere president and CEO. "Medsphere offers genuine partnership in how we implement and develop OpenVista, and we know PMC has valuable insights to share in terms of workflows and best practices—insights that can be of tremendous value to other OpenVista users. We're very excited about this relationship with Pikeville and the opportunities it presents."
Medsphere's OpenVista is the commercialized version of VistA-based EHRs created and developed by the U.S. Department of Veterans Affairs (VA) and Indian Health Service (IHS) and credited with helping turn the agencies into national leaders in quality patient care. Using open source code available from these agencies through the Freedom of Information Act (FOIA), OpenVista can be implemented much more quickly and affordably than traditional proprietary solutions.
About Pikeville Medical Center
Pikeville Medical Center (PMC) is a 261-bed hospital and level II trauma center offering more than 400 services, including every major specialty and many subspecialties. An 11-story clinic and 10-story parking garage were recently opened on the hospital's main campus.
A proud member of the Mayo Clinic Care Network and three-time winner of National Hospital of the Year, PMC employs approximately 2,500 people. The hospital was named one of the best places to work in Kentucky for seven years and ranked in the top 10 best places to work nationally for four years by Modern Healthcare.
PMC's mission is to provide quality, regional healthcare in a Christian environment. For more information, please visit www.pikevillehospital.org.
About Medsphere and OpenVista®