interoperable EHR
Press Release | Medsphere |
April 14, 2016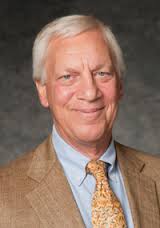 Medsphere Systems Corporation...today announced the release of a case study focused on three inpatient behavioral health facilities that have implemented Medsphere's OpenVista electronic health record (EHR). The integration of OpenVista into workflows and processes at Silver Hill Hospital, IntraCare North and The Recovery Center at EvergreenHealth Monroe has yielded clear benefits at each facility in terms of both patient care and the day-to-day experience of clinicians and staff. The clinicians at all three hospitals now have rapid access to more accurate and comprehensive patient records...
Dan Vernon | FedScoop |
August 12, 2014
...Today, the agencies are moving down separate modernization paths, with DOD working on its Defense Healthcare Management System Modernization program (DHMSM) and VA planning commercial acquisitions for the next generation of its Veterans Integrated System Technology Architecture, known as VistA. But analysts, including one of the founding developers of VistA, point to years of missed opportunities for DOD to leverage what many consider to be superior existing capabilities in VA's VistA system — an ecosystem of modular application components that in most cases have become industry standards (VA's troubled scheduling system notwithstanding)...
Press Release | Medsphere, RedShift Healthcare Management and Consulting |
June 16, 2016
Medsphere Systems Corporation...today announced that Sacred Oak Medical Center has chosen the OpenVista® electronic health record (EHR) system for implementation. The brand new Houston-based inpatient behavioral health hospital will open later this summer with 20 beds and expand over time to an 80-bed capacity..."The benefits of EHR implementation apply to behavioral health care and addiction treatment, just as they do in acute medical care," said RedShift Managing Partner Starsky Bomer.