Southcoast Health Cutting Dozens of Jobs on Heels of Expensive Epic Implementation
Jessica Bartlett | Boston Business Journal |
March 30, 2016
Stung by losses linked to costly technology upgrades, Southcoast Health is laying off 95 employees just a year after finalizing a similar staffing cut.The cuts represent 1 percent of Southcoast's 7,251 workforce, and will happen across the care provider's three hospitals in Fall River, Wareham and New Bedford. All levels of hospital staff will be affected, officials said. Southcoast employees were notified of the cut Wednesday morning. The cuts come as the hospital negotiates a merger with Care New England, a four-hospital system in Rhode Island.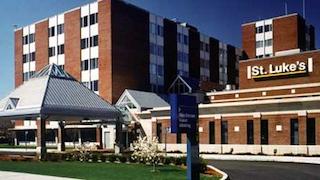 St. Luke's Hospital, a part of Southcoast Health. (Credit-Southcoast)The care provider said the cuts stemmed from training costs associated with the installation of a $100 million records system, known as Epic. Similar operating challenges have been reported by other Massachusetts care providers in the midst of Epic upgrades and installations. Training costs for the system, which went live in October, contributed to a $9.9 million operating loss in the first quarter of fiscal 2016, which ended Dec. 31. Hospital executives said similar expenses have impacted the bottom line in the current quarter, which ends Thursday.
"These financial challenges are attributable to higher-than-budgeted operating expenses, largely a result of our Epic implementation," said Southcoast president and CEO Keith Hovan, in a letter to employees. "During the first two quarters of this fiscal year, revenue has grown positively at a rate of 4 percent – a significant accomplishment, particularly given the lack of a flu season. However, expenses have grown at 6 percent during that time, which is an untenable variance that must be corrected"...