Epic EHR Implementation Causes Financial Issues at MASS Hospital
Sara Heath | EHR Intelligence |
March 31, 2016
Less than a year after its Epic EHR implementation, Southcoast Hospital will be laying off 95 employees due to financial issues related to the implementation.
A Massachusetts hospital will be laying off 95 employees as a result of financial losses following an Epic Systems EHR implementation. According to Jessica Bartlett of Boston Business Journal, Southcoast Hospital will be cutting one percent of its workforce across all three of its locations in Fall River, Wareham, and New Bedford, Massachusetts.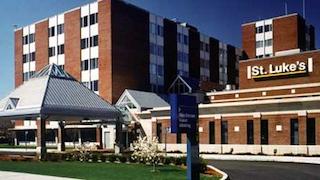 St. Luke's Hospital, a part of Southcoast Health. (Credit-Southcoast)Southcoast Hospital reports that these employee cuts are the result of high costs associated with both the Epic EHR implementation as well as staff training in the new technology. The hospital went live on its new EHR on October 1, 2015. According to hospital executives, the costs for the EHR were higher than expected, adding to the $9.9 million operating loss the hospital experienced in the first quarter of the 2016 fiscal year. The hospital has reportedly also faced losses in this second quarter.
"These financial challenges are attributable to higher-than-budgeted operating expenses, largely a result of our Epic implementation," said Southcoast president and CEO Keith Hovan, in a letter to employees. Hovan also told employees that while the hospital had experienced a four percent increase in revenue, it also saw a six percent increase in expenses. Such a difference in numbers requires mitigation, such as a restructuring of hospital staff...