Southcoast Health
Rajiv Leventhal | Healthcare Informatics |
June 22, 2016
At the Boston CHIME LEAD forum, held on Wednesday, June 22 at the Aloft Boston Seaport Hotel, and cosponsored by the Ann Arbor, Mich.-based College of Healthcare Information Management Executives (CHIME) and the Institute for Health Technology Transformation (iHT2—a sister organization to Healthcare Informatics under the Vendome Group, LLC corporate umbrella), expert health IT security panelists discussed the key components of an effective healthcare cybersecurity strategy...
Jessica Bartlett | Boston Business Journal |
March 30, 2016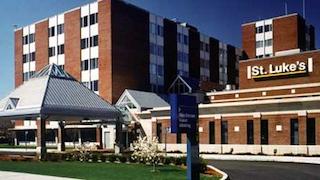 Stung by losses linked to costly technology upgrades, Southcoast Health is laying off 95 employees just a year after finalizing a similar staffing cut.The cuts represent 1 percent of Southcoast's 7,251 workforce, and will happen across the care provider's three hospitals in Fall River, Wareham and New Bedford. All levels of hospital staff will be affected, officials said. Southcoast employees were notified of the cut Wednesday morning...