EHR Use Hindered by Revenue Loss, Lack of Interoperability
Sara Heath | EHR Intelligence |
August 31, 2015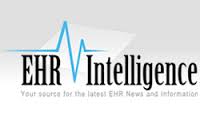 EHR use has been on the rise since the 2009 passing of the Health Information Technology for Economic and Clinical Health (HITECH) Act provided financial incentives for EHR implementation. However, do the gains of EHR adoption outweigh the substantial costs? A recent study written by Tara O'Neill of the American Action Forum takes a look at these questions and states that although there are considerable benefits to EHR adoption, these come with costs that can only be resolved with changes in healthcare policy...
O'Neill also states that the lack of interoperability is hindering the productivity rates of EHRs. Because many systems do not do well with exchanging information between different hospitals, EHRs are being primarily used as tools within a specific healthcare facility. However, meaningful use standards are aiming to change this and to increase interoperability and health information exchange (HIE).
And while some of this lack of data exchange may be a result of the high cost of EHR adoption, O'Neill suggests that this may also be intentional "data blocking." This is because providers and payers are reluctant to share with other providers important patient information that would help the other providers treat the patient. "Essentially, under the current payment models, one person's revenue gain is another person's revenue loss," she writes. "Thus, it will likely require a complicated policy solution in order to bring all of the players together for the benefit of society as a whole."...