David Dranove
Tara O'Neill | American Action Forum |
August 6, 2015
All of these potential advances could greatly improve health outcomes and help bend the health care cost curve. Unfortunately, these advances come with significant costs, both financially and in terms of personal privacy. Going forward, policymakers should work to ensure limited resources are used in a more cost-effective manner. Changes to EMR policy have been part of recent legislative and executive action.
Sara Heath | EHR Intelligence |
August 31, 2015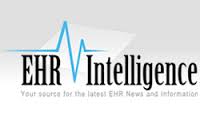 EHR use has been on the rise since the 2009 passing of the Health Information Technology for Economic and Clinical Health (HITECH) Act provided financial incentives for EHR implementation. However, do the gains of EHR adoption outweigh the substantial costs? A recent study written by Tara O'Neill of the American Action Forum takes a look at these questions and states that although there are considerable benefits to EHR adoption, these come with costs that can only be resolved with changes in healthcare policy...