Max Healthcare is 1st hospital in India to receive 'Stage 6' recognition from HIMSS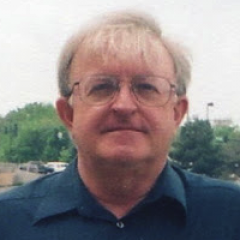 Peter GroenAs reported in Business Wire India and IT News Online, Max Healthcare has become the first hospital in India and only the sixth in all of Asia to achieve "Stage 6" on the EMR adoption model from the Healthcare Information and Management Systems Society (HIMSS), indicating that a significant portion of patient records are now electronic with minimal usage of paper charts. They rely heavily on the use of open source health IT solutions.
The EHR implementation project began in 2009 and to date five hospitals (out of twelve) are hosted on the open source WorldVistA EHR, an integrated clinical platform. The EHR system has been integrated (using open source Mirth integration engine) with a home grown HIS (Hospital Information System) application and a Radiology Information System, creating an integrated environment to achieve the strategic objective of a 'paperless' hospital.
In September, 2010, Dell Services converted the information technology infrastructure of all Max Healthcare facilities into a private MPLS (Multi-Protocol Label Switching) cloud, running remotely from Dell Services data centre in Noida. This cloud infrastructure made Max Healthcare one of the most technologically advanced healthcare chains in India. As Max Healthcare adds more hospitals to their network, the cloud deployment gives a near plug-and-play capability for information technology deployment.
As a result of these efforts, Max Healthcare received the coveted NASSCOM IT User Award in Healthcare for 2012. The IT User Awards recognizes enterprises for excellence in IT thought leadership and successful adoption of IT to achieve strategic goals and objectives. Max Healthcare was recognized for:
Implementation of multiple projects –Electronic Health Record Management, Barcode Medicine Administration, Tele-Medicine, mHealth supporting virtual in-patient and integration with core system
Barcode Medicine Administration that has enabled closed loop medicine administration leading to a significant improvement in inter-disciplinary clinical information flow
Mobility Solution (m-Health ) implementation that has equipped doctors to respond faster to patients, provide faster second opinion from anywhere/anytime, and improve care delivery to the patients, and thereby improvement in patient satisfaction
Dr. Ajay Bakshi, CEO of Max Healthcare, told the press that Max Healthcare is "committed to delivering world-class healthcare through the use of innovative technology, and to raising the level of healthcare in our community." He emphasized that "a comprehensive electronic patient health record, computerized physician ordering, bar coded medication, clinical alerts and reminders, and other such innovations are helping our clinicians deliver the highest level of care to our patients."
Max Healthcare's CIO, Dr. Neena Pahuja, said, "Being the first hospital in India to achieve this global recognition is a huge honour for us and reiterates our firm belief that technology is bringing about a fundamental change in the way healthcare is delivered." She also congratulated their strategic technology partner, Dell Services, for helping them in their "journey to create an IT ecosystem that has transformed the delivery of care and clinical processes for our patients across various Max Healthcare facilities in India."
As Max Healthcare's technology partner since September 2009, Dell Services manages all IT operations for Max Healthcare, including Infrastructure Management, Data Centre hosting, Applications Portfolio Management, Project Management Office, Clinical Transformation and implementation of Electronic Health Record (EHR).
More details on this story here.