j2 Cloud Services™ Showcases New Cloud Fax Products at HiMSS 2019
Press Release | j2 Cloud Services |
February 4, 2019
HOLLYWOOD, Calif.--(BUSINESS WIRE)--j2 Cloud Services, LLC, a subsidiary of j2 Global®, Inc. (NASDAQ: JCOM), a leading Internet information and services company, will demonstrate its commitment to interoperable healthcare communications at the 2019 Healthcare Information and Management Systems Society (HiMSS) Annual Conference & Exhibition. HiMSS 2019 is taking place February 11-15 in Orlando, Florida.
At HIMSS, eFax Corporate®, one of the all-digital cloud fax solutions offered by j2 Cloud Services, will discuss the upcoming release of four new products:
eFax Corporate for Healthcare Mobile Application: The eFax Corporate Mobile App for Healthcare is the easiest and fastest way to receive, sign, edit, and send faxes on the go. Designed for HIPAA compliance, the app features enhanced digital encryption technology to safeguard sensitive data on a mobile device, as well as secure access controls.
eFax Enterprise API: The eFax Enterprise API is a RESTful API designed to integrate cloud fax with workflow application software such as CRM, ERP, and healthcare EHR systems. The eFax Enterprise API enables high volume faxing directly from customer applications. The new API provides a unified faxing and provisioning environment that simplifies fax administration.
eFax Corporate Fax Router: The eFax Corporate Fax Router is a customizable Windows application that allows auto-download and simultaneous distribution of faxes from multiple numbers. Based on user-defined configuration and fax metadata, faxes can be automatically saved to folders, auto-printed, and distributed to designated departments or locations.
eFax Messenger® 2.0: eFax Messenger® 2.0 is a Windows-based desktop client application. Optimized for Windows 10, eFax Messenger 2.0 provides a simple, easy-to-use interface for viewing and sending faxes all from a single unified interface. The eFax Messenger 2.0 allows you to easily create, edit, send and store faxes from your desktop or laptop computer.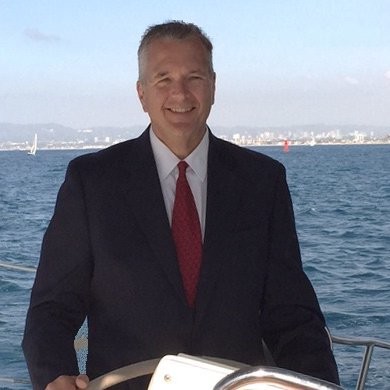 John Nebergall"Our goal is to improve upon the inefficiencies of traditional fax machines and servers in the healthcare industry," commented John Nebergall, Senior Vice President and General Manager of j2 Cloud Services. "These new products reinforce our commitment to streamline fax processes while maintaining a high level of security."
In addition to eFax Corporate, the digital fax portfolio from j2 Cloud Services includes MyFax (corporate solution) and Sfax. These digital solutions for corporate customers replace antiquated analog fax machines and paper-based faxing with an interoperable online document transfer service that is highly secure.
To learn more about Internet fax solutions from j2 Cloud Services, visit booth #7245 at HiMSS where representatives will be on hand to answer questions such as:
How does digital cloud fax reduce the high cost and inefficiency of paper-based faxing?
How can j2 Cloud Fax Services help me achieve my interoperability goals?
Can you help me find a HIPAA compliant faxing solution for both desktop and mobile devices?
Which cloud faxing solution - eFax Corporate®, MyFax® or Sfax - is right for my organization?
About j2 Global
j2 Global, Inc. (NASDAQ: JCOM) is a leading Internet information and services company consisting of a portfolio of brands including IGN, Mashable, Humble Bundle, Speedtest, PCMag, Offers.com, Everyday Health and What To Expect in its Digital Media segment and eFax, eVoice, Campaigner, Vipre, KeepItSafe and Livedrive in its Cloud Services segment. j2 reaches over 180 million people per month across its brands. As of December 31, 2017, j2 had achieved 22 consecutive fiscal years of revenue growth. For more information about j2, please visit www.j2global.com.
Contacts
For j2 Global:
Carol Shim, 323-860-9484
[email protected]