Fax Technologies Take Center Stage at HIMSS19 Exhibition
One of the most surprising developments at HIMSS19 is the large number of companies exhibiting their Fax Technologies. Long derided by reporters, health IT consultants, and EHR vendors, fax technologies have been growing in leaps and bounds while EHRs continue to fail to deliver interoperability. Just a couple of years ago faxes were used in around 75% of medical records exchanges. Latest numbers indicate that faxes are now used to exchange more than 85% of medical records. Most people would react in horror to such figures. How could physicians and medical personnel rely on antiquated paper technologies like faxes?
The more than 45,000 attendees of the HIMSS19 Global Conference & Exhibition begin to fill the halls of the Orange County Convention Center in Orlando, Florida. Oscar & Associates for HIMSSThe real story to be found on the exhibit floor at the HIMSS 2019 conference is that what we are seeing is a rapid transition to digital fax technologies and platforms. And this transition is taking place because physicians and medical staff have figured out they work! Medical facilities got tired of waiting for EHR interoperability and are taking matters into their own hands. And what they are doing is moving to advanced digital communications technologies that are secure and interoperable.
Digital faxing, also called "Cloud Faxing," are part of these advanced and interoperable technologies and platforms. These are not the old fashioned paper faxes that the term "faxing" brings to mind. I addressed this technological transformation in a blog post titled Is Cloud Faxing the Solution to the Health IT Usability and Interoperability Crisis? My post came out in May of last year, and since then I ran into a series of posts by John Nebergall in LinkedIn Pulse that presents a more complete story.
Nebergall, is Senior Vice President and General Manager of j2 Cloud Services Fax Business Unit, one of the exhibitors at HIMSS19. We featured j2 Cloud Services as part of our Open Health Guide to HIMSS19. In his latest post Nebergall lays out the current situation. He states: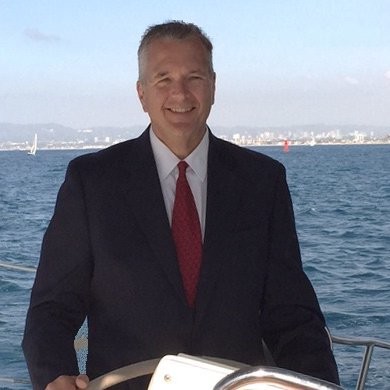 John NebergallFax is the dominant information exchange technology in U.S. healthcare, outpacing secure direct messaging 25-to-1. Most of that is exchanged using inefficient and unsecure machines. With the emergence of cloud-based fax technology to facilitate secure system-to-system document transfer, the use of cloud fax needs to be part of every CTO's/CIO's digital strategy...
While the healthcare community continues to focus on reaching full participation in secure electronic interoperability, our current reality is that the use of traditional fax, along with network-based fax servers, still dwarfs the use of direct messaging as the tool of choice for document transfer between healthcare entities. Recent estimates are that in the U.S. alone roughly 9 billion healthcare-related faxes are exchanged annually, contrasted with between 200 - 300 million direct messages. Many of these faxes are the paper variety - insecure, difficult to track, and easily misplaced.

The evolution of fax from paper-based to cloud transmission and storage - Cloud Fax Technology (CFT) - is a key step that enables providers to comply with HIPAA and other regulations. Further strengthening CFT as a key component in Healthcare Information Systems (HIS) is its evolution into Direct Messaging platforms, enabling the seamless exchange of Patient Health Information (PHI) between the diverse data and document management systems used by labs, pharmacies, doctor's offices, hospitals, and billing providers. CFT supports and contributes to the goal of interoperability...
We received permission to reprint those posts in Open Health News. They are certainly worth reading and help explain why there are so many companies presenting fax technology platforms and solutions at HIMSS19.
Perhaps next year's HIMSS conference will have presentations on fax technologies and cloud fax platforms so the participants can learn what physicians, medical staff and medical facility administrators have already figured out.
The other reason is that Digital and Cloud Fax technologies have proven themselves in the series of disasters the United States has faced in the past year-and-a-half, from hurricanes to wildfires. While millions of victims of these disasters have been unable to access their medical records due to lack of EHR interoperability, many of them have been able to access those records doctors and medical facilities had stored in Digital and Cloud fax servers.
They have clearly proven their worth in disaster preparedness and response. Some of these issues are being discussed in a series of presentations at HIMSS19 as we outline in our article Open Source Software for Disaster Preparedness and Response.
Update: Removed booth listings from post as conference is over.
Posted February 14, 2019 - 11:40am by Roger A. Maduro