MISSION VIEJO, Calif. - Feb. 10, 2021 - PRLog -- HLN Consulting has just released a critical application to help complete the CDC's COVID-19 vaccination provider agreement requirements. HLN is a leading public health informatics consulting company that is focused on developing and supporting robust open source solutions that address pressing public health requirements. HLN's application is designed to assist medical providers with a tool that can enhance and facilitate their tracking of critical vaccination information.
The Centers for Disease Control and Prevention (CDC) requires medical providers to fill out and sign a Vaccination Program Provider Agreement form in order to be eligible to provide COVID-19 vaccinations. Filling out this form can be a burdensome and complex process for vaccination providers and facilities as well as public health agencies.
HLN collaborated with the New York City Citywide Immunization Registry (CIR) to develop an application, the Vaccine Provider Agreement System (VPAS), that meets CDC requirements. New York City's CIR keeps immunization records for all city residents — children and adults — throughout their lives. Its mission is to improve the immunization status of all NYC residents by consolidating immunization information and sharing it with health care providers, families, and agencies concerned with public health.

As a collaboratively-developed open source application, other public health departments across the US are able to adopt and customize HLN's VPAS to meet their specific requirements. One of these public health departments is the West Virginia Department of Health and Human Resources (DHHR) - Bureau for Public Health. HLN was able to adapt, customize, and implement VPAS for their use in just two weeks.
According to Dr. Noam Arzt, President of HLN Consulting, there are 64 Immunization Information Systems (IIS) in the US that could benefit from sharing software, systems, and solutions. That is why HLN has been focused over the past 20 years on developing open source solutions that can be customized and adopted by public health agencies and clinical organizations.
"Our deployment of VPAS further demonstrates our longstanding interest in supporting the needs of public health agencies," said Dr. Arzt, "Our ongoing commitment to open source software enables these organizations to have access to high-quality products suited to their needs with a maximum of leverage across agencies."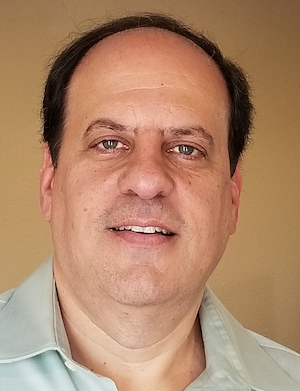 Noam ArztVPAS supports the complicated workflow required by CDC of public health agencies for registering all COVID vaccination sites and ensuring that they have certified their agreement to CDC's terms and conditions of participation. VPAS supports electronic form completion, submission for review/approval, generation of the CDC-approved data export file, and data integration with Immunization Information Systems (IIS). IIS aggregates immunization information for children and some adults living or receiving immunization services in a jurisdiction (state, local, tribal and territorial).
HLN's work with immunization systems has been widely recognized. Three years ago the U.S. Department of Health and Human Services National Vaccine Program Office (NVPO) presented HLN with the Upshot Award for Excellence in Vaccine Supply, Access, and Use. HLN received the award for its open source ICE Immunization Forecaster. In the letter of award, Dr. Jewel Mullen, Principal Deputy Assistant Secretary for Health commented that "HLN Consulting's efforts on the Immunization Calculation Engine (ICE) are impressive. This powerful tool-including its open-source nature and seamless integration into clinical workflows-holds great promise for improving clinical decision-support and ultimately vaccination rates. Thank you for daring to innovate, collaborate, and lead in an area that is not only complex but constantly evolving."
Additional key features of the open source VPAS application include:
Allows multiple members of a provider organization team to complete various sections of the same vaccine provider agreement forms. This is an important feature as the provider organization might need input from more than one user to complete a form. It is challenging when this capability is not available to speed up the form completion process.
In order to free users from the hassle of creating and maintaining named accounts the application uses Magic Links, a Passwordless Authentication application used to authenticate and authorize users to access VPAS. The application uses field-level validation and other business rules to ensure that forms are not formally submitted for review until the forms are populated with appropriate values, completed, and signed.
VPAS has built-in workflows that facilitate the process of reviewing, rejecting, adjusting, resubmitting, and approving forms and changes to previously approved forms.
The application can automatically email providers notifications and reminders when appropriate.
Tracks all edits of the form data and all changes to the form status (submissions, rejections, approvals, etc). This ensures that the forms can be audited if necessary.
Generates (and retains a copy of) the CDC-required export file for submission to the CDC IZ Data Lake (IZDL). IZDL is a cloud hosted data repository which receives, stores and manages Coronavirus 2019 (COVID-19) vaccination data for dose administration, inventory, and distribution.
VPAS can be customized and branded by the organization using the application. The deployment of VPAS in the cloud means that a dedicated web address can be created that is specific to each organization. Each VPAS instance can use the web page headers and footers of the organization using the application. VPAS can also use the organization's name, contact information, and all pertinent information in all the emails and other communications used by VPAS.
The benefits of health data interoperability are realized as the data from other applications can be imported into VPAS by leveraging the CDC's Export File format to import the legacy data. VPAS can also be integrated with Immunization Information Systems (IIS) to share provider registration data with the IIS.
HLN offers a hosted version of VPAS to public health agencies; though the agency must bear the cost of any customizations required, HLN contributes the hosting fee. A full description of VPAS is available here, as is a short video showing its key features.
For more information about VPAS please contact [email protected]m or visit www.hln.com/vpas.
About HLN
HLN is a leading public health informatics consulting company providing software development and technical support services to immunization information systems (IIS) as well as other public health systems for more than twenty years. HLN is focused on leveraging an open source collaborative development model as the most efficient and cost-effective way to build and support robust technical solutions that address pressing public health needs.
HLN's experience includes all phases of the lifecycle of public health systems projects, including IIS, from design and development to operations and support. HLN supports both waterfall and Agile methodologies depending on the needs of the client. Much of our open source work is focused on clinical decision support (CDS) applications built using OpenCDS, an open-source clinical decision support platform. This includes our Immunization Calculation Engine (ICE) and Reportable Condition Knowledge Management System (RCKMS). RCKMS supports the national strategy of electronic case reporting (eCR) to public health organizations. HLN is part of the eCR team which was recently awarded the CDC Excellence in Partnership Award and CSELS Director's Award for Innovation.
More information on HLN Consulting and its open source products can be found at https://www.hln.com.