Black Book Research Warns Gov. Regs and Lousy EHRs are Driving Independent Medical Practices into Extinction
Press Release | Black Book Market Research |
June 13, 2016
Two-thirds of independent practices now deliberately selling out to hospital systems and larger groups or closing down by 2019 as the resource-intensive requirements of MIPS, administrative burdens, and under-optimized technology may make the transition to value-based care too discouraging.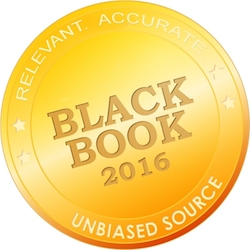 Tampa, Florida, June 13, 2016 (Newswire.com) - ​According to a May 2016 survey of 1,300 physician groups of five or less clinicians by Black Book™, 67% of high Medicare-volume doctors foresee the end of their independence due to the so-called "doc fix" bill or "MACRA," which repeals the Medicare Part B Sustainable Growth Rate (SGR) reimbursement formula and replaces it with a new value-based reimbursement system, will not have the technology, capital or staffing to sustain under the conditions of the Merit-based Incentive Payment System (MIPS).
Despite small practice education, training and technical assistance programs promised from CMS to help onboard physicians with the MACRA programs, 89% of the remaining solo practices expect to minimize Medicare volumes as to not be required to submit reports for the quality and clinical practice improvement activities or report in the cost performance category.
77% of small practices identified themselves as financially struggling currently due to physician staffing losses to larger group practices and hospital IDNs directly. 72% also blame their under-performing billing technology and compounding payment issues for their troubles.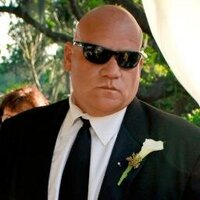 Doug Brown"Physician payment based on 2017 performance isn't scheduled to kick in until 2019," said Doug Brown, Managing Partner of Black Book. "That's far too long to maintain operations for the most stressed practices to hold on with outmoded technology and scarce billing support."
The apparent solution for 78% of remaining independent primary care physicians is to join a bigger group or IDN to gain needed reporting, revenue cycle tools and support before 2019.
Black Book anticipates the EHR replacement market to decline in the small practice market as 55% of independent practitioners indicate they will make no technology shifts or purchases until they have made decisions on being acquired. "On the other hand, the growth opportunities for EHR vendors currently serving the larger practice market, IDNs and multi-specialty clinics are expected to appreciably benefit from these small practice acquisitions," said Brown.
Based on the aggregate client experience and customer satisfaction scores on eighteen key performance indicators tuned to physician practice integration of documentation, operations and revenue cycle management the top-ranked electronic health records for small practices have changed as more cloud-based EHRs have made competitive pricing among several demands, particularly integrated billing, specialist-driven focuses, mobility, interoperability and patient satisfaction support.
63% of smaller (fewer than ten practitioners) and solo practice physicians have still not settled on a technology suite or set of products that delivers to their expectations on meaningful use, clinician usability, interoperability, and coordinated billing and claims, but over a third of those slower adopters expect to make product decisions before the end of this calendar year.
The top ranked solo/single physician practice EHRs in the 2016 survey are Kareo, Modernizing Medicine, drChrono, iPatientCare, athenahealth, CareCloud and Practice Fusion.
The top ranked EHRs for practices of 2-5 physicians are SRS Soft, ADP AdvancedMD, Practice Fusion, Amazing Charts and Allscripts.
Black Book™ surveyed over 33,000 healthcare records professionals, physician practice administrators, and ambulatory group leaders in the information technology arenas to provide EHR and practice billing system users, media, investors, quality minded vendors, and prospective buyers of practice software with a comprehensive comparison of the industry's top respected and performing vendors. Black Book Research employs detailed key performance indicators targeted at ensuring high product and service performance through comparing vendors from the customer experience.
For comprehensive research and ranking data on medical and surgical specialties, consult http://www.blackbookmarketresearch.com for the latest customer experience results.
Source: Black Book Market Research