Amazing Charts
Jennifer Bresnick | EHR Intelligence |
July 17, 2014
Nearly a quarter of physician providers with an EHR are currently using Epic Systems, according to data from the 2014 Medscape EHR Report, but the wildly popular interface doesn't get anywhere near the highest marks for user satisfaction. That honor goes to the VA-CPRS, the EHR used by the beleaguered Department of Veterans Affairs, with Epic left languishing in seventh place behind several of its most significant competitors...
Press Release | Black Book Market Research |
June 13, 2016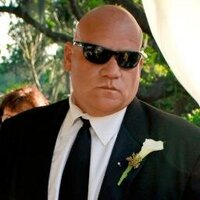 Two-thirds of independent practices now deliberately selling out to hospital systems and larger groups or closing down by 2019 as the resource-intensive requirements of MIPS, administrative burdens, and under-optimized technology may make the transition to value-based care too discouraging...Despite small practice education, training and technical assistance programs promised from CMS to help onboard physicians with the MACRA programs, 89% of the remaining solo practices expect to minimize Medicare volumes as to not be required to submit reports for the quality and clinical practice improvement activities or report in the cost performance category.
Staff Writer | iHealthBeat |
July 17, 2014
A majority of health care providers reported using an electronic health record system, with the Department of Veterans Affairs' VA-CPRS system scoring the highest, according to a new Medscape survey, EHR Intelligence reports...