administrative burdens
Press Release | Black Book Market Research |
June 13, 2016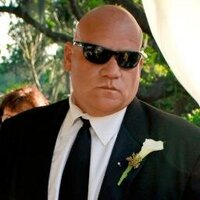 Two-thirds of independent practices now deliberately selling out to hospital systems and larger groups or closing down by 2019 as the resource-intensive requirements of MIPS, administrative burdens, and under-optimized technology may make the transition to value-based care too discouraging...Despite small practice education, training and technical assistance programs promised from CMS to help onboard physicians with the MACRA programs, 89% of the remaining solo practices expect to minimize Medicare volumes as to not be required to submit reports for the quality and clinical practice improvement activities or report in the cost performance category.
Tinker Ready | Health Leaders Media |
January 7, 2016
The former head of CMS says "we will never solve the problem of cost and finance by focusing on cost and finance." Instead, it will be resolved "by focusing on the design and redesign of healthcare and the improvement of its quality." ... The former head of the Centers for Medicare & Medicaid Services, and the newest member of the Massachusetts Health Policy Commission talked with HealthLeaders Media this week. This is the first of a two-part interview. The transcript below has been lightly edited.