cloud-based EHRs
Christina Farr | Fast Company |
June 29, 2016
Edmund Billings spends about three weeks out of the month living out of a suitcase. He racked up 20,000 miles on the road in the past nine months, while driving to some of the most rural and remote parts of the country. Billings is a traveling salesman of sorts, but his business isn't vacuum cleaners or encyclopedias. It's health software. Billings is the associate chief medical officer for acute care at AthenaHealth, an IT company with a market cap of more than $5 billion that provides software and mobile apps for patient care and billing, including a cloud-based electronic health record...
Press Release | Black Book Market Research |
June 13, 2016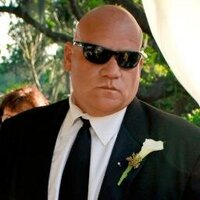 Two-thirds of independent practices now deliberately selling out to hospital systems and larger groups or closing down by 2019 as the resource-intensive requirements of MIPS, administrative burdens, and under-optimized technology may make the transition to value-based care too discouraging...Despite small practice education, training and technical assistance programs promised from CMS to help onboard physicians with the MACRA programs, 89% of the remaining solo practices expect to minimize Medicare volumes as to not be required to submit reports for the quality and clinical practice improvement activities or report in the cost performance category.