Shameem C. Hameed
Press Release | Rural Institute of Medical Science, ZH HealthcareTM |
October 15, 2015
ZH HealthcareTM (ZHTM) based in Washington, D.C., the creators of BlueEHSTM , a Health IT as a ServiceTM (HITaaSTM) platform announced that the Rural Institute of Medical Science(RIMS), an accredited medical college, will implement ZH's HITaaS platform for their 300 bed hospital and nursing school. RIMS – (Rural Institute of Medical Science) is a project of Specialty Hospitals Group Pvt. Ltd. The RIMS Hospital at Nedumangadu, in Kerala, India...has played a pivotal role in elevating the standards of healthcare in the region where their impact has been remarkable. Incorporated in 2003, RIMS is the prime choice of patients due to its state-of-the-art facilities and their qualified physicians. The hospital prides itself on its: 24-hour emergency department, critical care department, medical and surgical facilities, and an exceptional OBGYN department.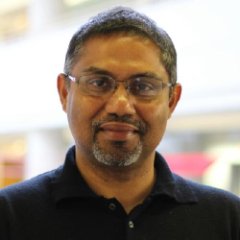 A certain doctor's practice had been using EHR software for many years; they had been paying a pretty penny too. For their own reasons they wanted to change their software. They were going to brave the uncertain and scary world of transitioning their current EHR to another one. A round of applause for that decision alone, for many practices tolerate their EHR system only because they have paid a lot of money for it and have spent a lot of time training on it. They just don't want to go through the pain all over again. This works out in favor of most EHR system vendors, doesn't it? Make the process so painful and costly that the physicians would not want to go through it again, thereby locking the caregivers into an eternal commitment.
BlueEHS, the Electronic Health Solution, on the Amazon AWS platform as an Amazon Machine Image for the benefit of all AWS users worldwide. ZH Healthcare is the developer of BlueEHS, a first of its kind, Freemium, SaaS, Electronic Health Solution (EHS). BlueEHS offers a customizable Electronic Health Records (EHR) with an integrated practice management system (PMS), e-Rx, lab interfaces, a telemedicine-enabled comprehensive patient portal, and more.
In my previous article I started to address the unenviable position that physicians in the United States find themselves, in and how open source solutions can help them keep their doors open. In this article we will address some of the additional business challenges that physician offices and clinics face, and how the Electronic Health Solution (EHS) that we just released can help give them the tools and flexibility to both care for their patients and run a sustainable practice.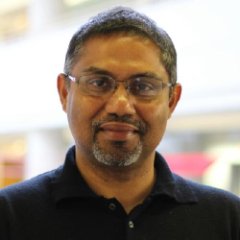 Being the lead developer of OpenEMR, the world's most widely deployed open source electronic medical record (EMR) system, I field calls on a daily basis from people who want to implement it. As part of the due diligence to discover and deliver the best possible outcome for the client, we give them a set of different implementation options that they can consider. The options range from a basic OpenEMR implementation at their offices, to a far more advanced and feature-packed "cloud" solution called BlueEHS.
"Hey, the EHR market is saturated, we don't really think there is any play left there," this comment came from a reputable venture capitalist (VC) in the healthcare industry. And I sat there wondering what it is that he is talking about. Every single day I am taking calls from doctors who want an EHR that suits them, and they are willing to pay for it.
Press Release | ZH Healthcare |
July 16, 2012
ZH Healthcare will assist HP India in implementing cloud enabled healthcare infrastructure to bring healthcare, health education, and medicine to rural and remote locations in India.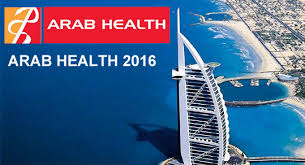 Arab Health is the largest healthcare exhibition and medical congress in the Middle East, and arguably the second largest one in the world. It took place from January 25 to 28 at the Dubai International Convention & Exhibition Centre in Dubai, United Arab Emirates (UAE). This conference attracted about 150,000 visitors from a region half a billion people call home: this covers Pakistan, Afghanistan, Iran, Iraq, Saudi Arabia, Turkey, Egypt, Morocco and a lot of other countries. Why all these people attend Arab Health? Let me give you a couple of examples... Read More »
Jeff Rowe | Government Health IT |
December 11, 2012
Yesterday, we pointed to a CDC study which revealed that while many providers intend to try to attest to Meaningful Use, many are still not prepared due to inadequate technology. Read More »
Press Release | ZH Healthcare |
December 10, 2012
ZH Healthcare is pleased to announce a new educational program to share knowledge and experience with the OpenEMR community. OpenEMR is an ONC-ATB Ambulatory EHR 2011-2012 certified electronic health records and medical practice management application. It features fully integrated electronic health records, practice management, scheduling, eRX, and electronic billing. OpenEMR is endlessly configurable to suit the individual needs of the practice.
Read More »
Press Release | ZH Healthcare |
January 23, 2013
ZH Healthcare recently announced new features for the ZH OpenEMR Patient Portal that enhances communication between patients and physicians. Now patients have the option of becoming a partner with their physician, through the ability to upload various kinds of documents, such as their medical history and New Patient Registration. Patients can now upload secured photos for medical purposes long before having an initial appointment with their doctor. This jump starts the workflow process when becoming a practice's patient on record, and allows the physician time to ponder and review their case, time that previously would have been spent during a face-to-face visit.
Read More »
Press Release | ZH Healthcare |
January 14, 2015
ZH Healthcare (ZH), a leading provider of open source Health IT solutions, announced today the release of BlueEHS, the first ever Electronic Health Solution (EHS). Developed to offer an alternative to existing Electronic Health Records (EHRs), BlueEHS is a Freemium Software as a Solution (SaaS) product that offers expanded functionality, malleability and customization that have received raving endorsements from medical providers who have tested the product around the world.
Press Release | ZH Healthcare |
November 25, 2013
ZH Healthcare recently announced the certification and availability of Lab Interface services. This capability will be utilized in the ZH OpenEMR solution and is available for the community version of OpenEMR as a monthly subscription. The interoperability provides bi-directional capabilities to integrate lab orders and results directly into patient records. The interface will save providers time and money by simplifying workflows and reducing the number of unpaid orders. Clinical and operational quality will improve due to the reduction of manual entry errors and timeliness of lab results.