Salt Lake City
Press Release | Medsphere Systems Corporation, ChartLogic, Inc. |
June 28, 2016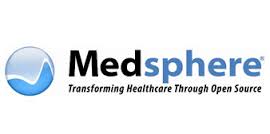 Medsphere Systems Corporation and ChartLogic, Inc., today announced that they have executed a definitive agreement to merge the two companies. The transaction will expand Medsphere's existing enterprise healthcare IT products and services to include ChartLogic's proven ambulatory electronic health record (EHR), practice management and medical billing solutions. ChartLogic will retain its name and operate as a division of Medsphere; the expanded company will offer integrated delivery networks and physician practices an affordable and interoperable choice that meets the clinical needs of providers across the spectrum of care...
Press Release | Medsphere Systems Corporation |
January 4, 2017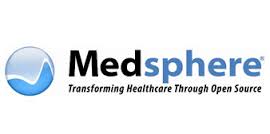 Medsphere Systems Corporation, the leading provider of affordable and interoperable healthcare information technology (IT) solutions and services, is welcoming the new year with excitement and anticipation following a busy and historic 2016. Significant recent achievements include an expansion of company products and services as well as a record number of new clients and unprecedented revenue growth. The company's ongoing efforts to make affordable healthcare IT more widely available have resulted in specific indicators from the previous calendar year of growth and success...