Medsphere Systems and ChartLogic Merge
Press Release | Medsphere Systems Corporation, ChartLogic, Inc. |
June 28, 2016
Enterprise EHR provider broadens focus to incorporate robust ambulatory electronic medical record, practice management and medical billing solutions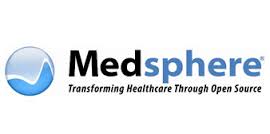 SALT LAKE CITY & CARLSBAD, Calif.--(BUSINESS WIRE)--Medsphere Systems Corporation and ChartLogic, Inc., today announced that they have executed a definitive agreement to merge the two companies. The transaction will expand Medsphere's existing enterprise healthcare IT products and services to include ChartLogic's proven ambulatory electronic health record (EHR), practice management and medical billing solutions. ChartLogic will retain its name and operate as a division of Medsphere; the expanded company will offer integrated delivery networks and physician practices an affordable and interoperable choice that meets the clinical needs of providers across the spectrum of care. The transaction is subject to customary closing conditions, and the parties expect to close by June 30, 2016.
Among ChartLogic's proven suite of products and services is a proven EHR enhanced by modern dictation technology. ChartLogic EHR incorporates superior command and control voice navigation and speech recognition, enabling efficient charting. ChartLogic EHR also includes an extensive library of specialty-oriented vocabularies, templates, macros, and other customization tools. With ChartLogic EHR, providers can complete a unique patient record in 90 seconds or less.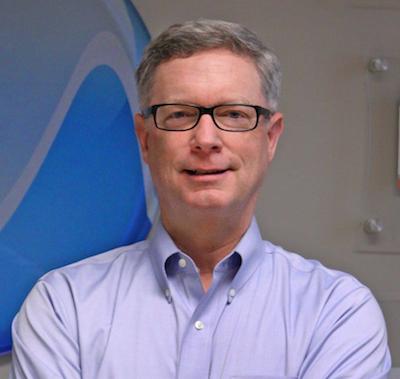 Irv Lichtenwald"With this merger of Medsphere and ChartLogic, we're creating a comprehensive healthcare IT platform that extends from physician practices to acute care hospitals and inpatient behavioral health facilities, ensuring continuity of care and patient information," said Medsphere President and CEO Irv Lichtenwald. "And we're doing it affordably so clinics and hospitals can manage their IT and improve care without going deeply into debt, as is often the case with similarly comprehensive systems. We couldn't be more excited about the merger with ChartLogic and look forward to the success it will create."
In 2010, ChartLogic was the first EHR in the nation to meet Meaningful Use Stage 1 requirements. The EHR is currently certified for Stage 2, and the ChartLogic team is actively working toward meeting Stage 3 standards. ChartLogic EHR also incorporates e-prescribing, patient portal, labs and document management applications; the complete ChartLogic solution includes medical billing services and a practice management solution: appointment scheduling, claims entry, advanced reporting and eligibility checking.
Zubin Emsley"ChartLogic has always been about improving the efficiency and quality of care in physician practices, so we're very excited to join Medsphere and expand that objective to all of healthcare," said ChartLogic CEO Zubin Emsley. "The simple fact is that the comprehensive solution platforms available to hospitals and integrated delivery networks today are contributing to the high cost of healthcare, not alleviating it. Working with Medsphere, our goal is to enable hospitals and providers to improve care and efficiency without incurring massive ongoing costs."
Based in Salt Lake City, Utah, ChartLogic recently announced a new contract with Children's Orthopedic Specialists of Tucson, Arizona. The company also worked with Change Healthcare to incorporate a streamlined lab ordering system into ChartLogic EHR.
Derived from the proven VistA system developed by the U.S. Department of Veterans Affairs and the Indian Health Service, OpenVista® is a comprehensive EHR platform combining both clinical and financial applications. Medsphere's Government Services Division also applies extensive knowledge of VistA to development and testing work for the VA and Indian Health Service.
About ChartLogic
ChartLogic, Inc., is driven by the desire to improve patient care, office efficiencies and profitability for the physician practice. Since 1994, ChartLogic has been developing and delivering healthcare technology solutions. The company offers a full ambulatory EHR suite, including electronic medical record, practice management, e-prescribing, patient portal and more, as well as offering complete medical billing services which take care of the claims continuum while maximizing revenue and minimizing costs. ChartLogic is known for its proprietary command-and-control methodology that allows users to create notes fast and efficiently. The company is based in Salt Lake City, Utah, and is privately held.
For additional information, visit www.chartlogic.com or call 888-337-4441.
About Medsphere
Founded in 2002 and based in Carlsbad, Calif., Medsphere Systems Corporation is an organization of committed clinical and technology professionals working to make quality healthcare IT solutions accessible to organizations of virtually any size, shape or budget. Medsphere's OpenVista is an acute and inpatient behavioral health-oriented portfolio of clinical products and services that leverages the VistA EHR system developed by the Department of Veterans Affairs (VA) and the Indian Health Service (IHS). Medsphere's Government Services Division also applies that VistA expertise to development and testing projects for the VA, IHS and international customers.
Medsphere also enables better ambulatory care via physician practice EHR, revenue cycle management (RCM) and practice management systems and services. Using a vendor-independent approach to helping hospitals solve critical challenges, the Phoenix Health Systems division provides a host of healthcare IT services, including systems implementation, compliance project management, service desk, end-user device management, infrastructure support, application management and IT leadership.
Whatever your healthcare IT challenge, Medsphere has a solution.
Learn more about Medsphere at www.medsphere.com.
Contacts
Medsphere Systems
D'Arcy Gue, 214.261.0660
[email protected]
or
ChartLogic, Inc.
Cody Frew, 801.365.1855
[email protected]