public health preparedness

Biological and other disaster threats - whether accidental, driven by forces of nature, or intentional - pose fairly grave risks to the United States and the world. Situational awareness has been a conspicuous topic ever since the 9/11 attacks and the anthrax scare that followed shortly thereafter. Since then we have experienced numerous disasters: health impacts of major weather events such as hurricanes and earthquakes, new virus outbreaks like Ebola in Africa, raging wildfires on the West Coast (I live in California), and the ever-present threat of pandemic flu which a hundred years ago infected some 500 million people across the globe and killed an estimated 50 million people worldwide, according to the Center for Disease Control and Preparedness (CDC). But since the initial flurry of public health preparedness funds in the ensuing several years after the 9/11 attacks, this topic has not had a high priority at CDC nor the funding necessary to implement it successfully.
Press Release | RAND Corporation |
June 27, 2017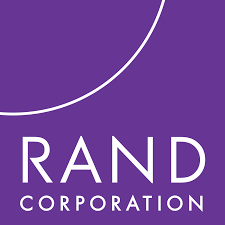 Following three possible recommendations in providing medical care to people with an opioid addiction may cut deaths among such patients by as much as one-third, according to a new RAND Corporation study. Analyzing the care given to people treated in the Veterans Affairs health care system, researchers looked at whether receiving recommended medical care was associated with a lower risk of death. They found that deaths were much lower among patients with opioid addiction who were not prescribed opioids or common types of anxiety medications, those who received psychosocial counseling, and patients who had quarterly visits with a physician...