Michael Hogarth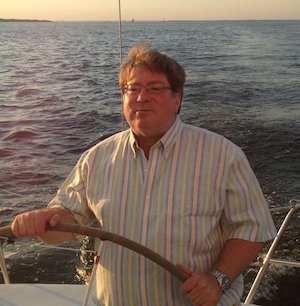 Leaders of major open source projects in healthcare and the open health HIE community are gathering for the annual Redwood MedNet Conference in Santa Rosa, CA next Thursday and Friday, July 24-25. While the focus of this conference is the growing open source HIE movement in California, the conference will feature successful open HIE implementations from around the world, including the extraordinary OpenHIE effort in Rwanda, and critical lessons for any HIE and health information organizations (HIOs) that want to develop cost-effective and successful interoperable solutions. Read More »
Connecting California to Improve Patient Care is an annual conference on electronic health information exchange and interoperability. Presenters will explain practical solutions for securely sharing electronic clinical information between separate health care facilities. Presentations address the status of health information exchange services in California, national standards for clinical data interoperability, innovations in patient safety, and emerging tools for physician and patient engagement.
California Connects Interoperability Exhibition, hosted concurrently as part of the Redwood MedNet Conference, will feature practical demonstrations on interoperability. Ten kiosks will show the secure exchange of electronic health data, including patient engagement with the care team, in a hands on manner that allows one on one interaction with the kiosk presenters. The kiosks are co-sponsored by Redwood MedNet and California Association of Health Information Exchanges (CAHIE).
The VistA community is holding its 30th VistA Community Meeting at the UC Davis Sacramento Campus January 16-18. The meeting is going to be addressed by a wide range of speakers, from current and former top officials of the US Department of Veterans Affairs (VA), and Indian Health Service (IHS), to leading innovators for the Vista and RPMS EHRs. The goal of these meetings is to create a collaborative conference where VistA Community can network and collaborate, i.e., to share ideas and work, with the objective of moving VistA & the VistA community forward. UC Davis School of Medicine, is providing the facilities for the meeting.