health reform
Anthony Brino | Government Health IT |
June 30, 2014
Between the health reform's goal of avoiding acute hospitalizations, the rise of urgent care clinics and the new possibilities of digital health, emergency rooms are poised for transformation. Indeed, a much needed one...
Edmund Billings | Medsphere |
November 9, 2012
The recently concluded election was seen by many as a referendum on the 2010 Affordable Care Act, now widely known and even embraced by the president as Obamacare. President Obama's re-election ensures that the implementation of reform will continue, but how a divided Congress deals with it while trying to control federal spending will remain an open question for some time. Read More »
Jane Sarasohn-Kahn | Health Populi |
June 18, 2013
While there is big uncertainty about how health reform will roll out in 2014, and who will opt into the new (and improved?) system, health cost growth will slow to 6.5% signalling a trend of moderating medical costs in America. Read More »
Mary Mosquera | Government Health IT |
November 20, 2012
The Centers for Medicare and Medicaid Services has awarded a 10-year contract valued at up to $15 billion to eight vendors to compete to build various aspects of a virtual datacenter, which will provide the agency's IT infrastructure and services that operate its business systems and better safeguard its healthcare information. Read More »
Nicole Fisher | Forbes Magazine |
February 24, 2014
Two of the most significant pieces of legislation in decades, the Patient Protection and Affordable Care Act (ACA) and the Jumpstart Our Business Startups (JOBS) Act, are poised to transform the entire spectrum of health care. The ACA regulates everything from health insurance requirements to tax collection.
Arthur Allen | Politico |
February 23, 2015
As they move to exchange patient information with hospitals and other health care partners, doctors are suffering sticker shock: The vendors of the health care software want thousands of dollars to unlock the data so they can be shared. It may take an act of Congress to provide relief...The exorbitant prices to transmit and receive data, providers and IT specialists say, can amount to billions a year. And the electronic health record industry is increasingly reliant on this revenue...
Andy Oram | Rock Health |
April 3, 2014
Developers are flocking to health IT with the laudable goals of making a difference in people's health (and earning some money in the process). The complex and balkanized field presents numerous barriers to entrepreneurs breaking into the space...
Jason Millman | The Washington Post |
August 19, 2014
Welcome to Health Reform Watch, Jason Millman's regular look at how the Affordable Care Act is changing the American health-care system — and being changed by it...
Andy Oram | EMR & HIPAA |
August 22, 2016
The health care insurance industry looks like no other insurance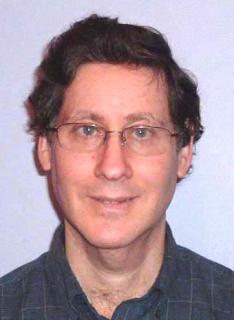 Andy Oram
industry in the world. When we think of insurance, we think of paying semi-annually into a fund we hope we never need to use. But perhaps every twenty years or so, we suffer damage to our car, our house, or our business, and the insurance kicks in. That may have been true for healthcare 70 years ago, when you wouldn't see the doctor unless you fell into a pit or came down with some illness they likely couldn't cure anyway.
The insurance model is totally unsuited for health care today...
John Loonsk | Government Health IT |
July 2, 2012
The focus of ACA attention will turn to results or repeal. And while a different decision could have had ACA become a weight on HITECH and health information technology (HIT), the principally bi-partisan nature of the HIT agenda should now refocus attention almost exclusively on results for it. Read More »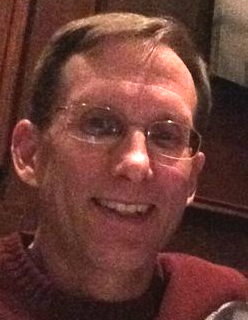 I missed it when it first came out, but a providential tweet from the always perceptive Steve Downs tipped me to a most interesting article from Jennifer Pahlka with the wonderful title "Death Star Thinking and Government Reform." The article is not directly related to healthcare, although it does include healthcare examples, but Ms. Pahlka's central point very much applies to most efforts to reform healthcare: The need to believe that a Death Star-style solution is at hand — that we have analyzed the plans and found the single point of failure — runs deep in our culture.
Anthony Brino | Government Health IT |
November 16, 2012
The health informatics software i2b2 — Informatics for Integrating Biology and the Bedside — was started in 2006, and has become something of a building block for several health information networks and research projects in genomics, pharmaceuticals and population health. Read More »
Andy Oram | EMR & EHR |
December 29, 2014
As money drains out of health care reform, there are indications that the impetus for change is receding as well...
Atul Gawande | New York Times |
January 24, 2011
Can we lower medical costs by giving the neediest patients better care? Read More »