Health IT
Erin McCann | Healthcare IT News |
July 9, 2014
Record amounts of cash continue to pour into the digital health arena, with the mid year numbers seeing record highs for year-over-year growth, according to a new Rock Health report. The explosive growth in digital health funding, however, has some analysts uneasy over a potential bubble in the market...
Marianne Kolbasuk McGee | GovInfoSecurity.com |
July 16, 2012
Federal officials have issued guidance on how to exchange lab test results using the Direct Project secure messaging protocol. Read More »
Adam Mazmanian | FCW |
September 4, 2014
...A new cross-cutting organization, the Defense Health Agency, was launched as a military shared service. Since being announced in September 2013, DHA has opened nine of its 10 shared service areas, including health IT...
Erin McCann | Government Health IT |
August 27, 2014
...The broad DoD Healthcare Management Systems Modernization undertaking, aka DHMSM — dubbed "Dim-Sum" by industry insiders — puts as much as $11 billion at stake, so the biggest vendors and consultants have been banding together for several months now to answer DoD's request for proposal...
Molly Bernhart Walker | FierceGovernmentIT |
August 1, 2012
The Defense and Veterans Affairs departments are investigating what capabilities should be included in the forthcoming integrated electronic health record, or iEHR, by asking about the qualifications of EHRs currently on the market. The iEHR Joint Program Office posted July 18 a request for information on FedBizOpps. Read More »
Jim Garamone | The Dolphin |
August 28, 2014
The Defense Department has issued a request for proposals to modernize its electronic health records and allow DoD to share health data with the private sector and the Department of Veterans Affairs. It is a multi-billion dollar request to replace many of the current DoD legacy health care systems...
Mary Mosquera | Government Health IT |
July 27, 2012
The Defense and Veterans Affairs departments want vendors to tell them about services and products they can offer to meet the current and future technical needs for the integrated electronic health record (iEHR) as it prepares to roll out its initial version. Read More »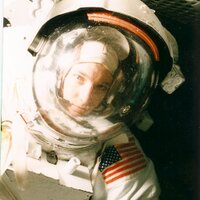 Next week is HIMSS16! I'm very excited to go to Las Vegas this year and see so many friends and colleagues and am ready to engage in conversations that will help drive the future of our industry. We have a lot of new technology to show at our booth - changes many of you have been asking to see in Health IT. This kind of change is now necessary because Health IT is running in circles. For too long, Health IT vendors have replaced old technology with different outdated technology. As an industry we can't tolerate this anymore. Read More »
Press Release | HLN Consulting |
November 1, 2018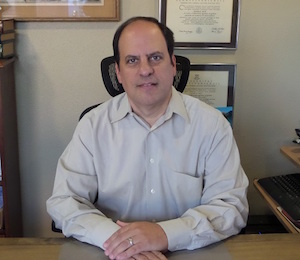 Dr. Noam H. Arzt, president ofHLN Consulting, LLC, has been named a Fellow of the American Medical Informatics Association (AMIA). Dr. Arzt joins 129 of his colleagues in the inaugural class of fellows. The fellowship was created to recognize AMIA members who apply informatics skills and knowledge within their professional setting, who have demonstrated professional achievement and leadership, and who have contributed to the betterment of the organization. A member of AMIA since 1998, Dr. Arzt has been a leader in public health informatics for many years. He has been active in various AMIA task forces and workgroups, and has been a speaker at AMIA conferences, events, and webinars.
Press Release | ECRI Institute, Alliance for Quality Improvement and Patient Safety (AQIPS), Bipartisan Policy Center (BPC), Pew Charitable Trusts |
March 16, 2018
Building on the Partnership for Health IT Patient Safety, a multi-stakeholder collaborative, ECRI Institute is now responding to the call for a national program focused on improving health IT safety. ECRI Institute, together with the Alliance for Quality Improvement and Patient Safety (AQIPS), the Bipartisan Policy Center (BPC), and the Pew Charitable Trusts, sent a letter to the National Coordinator for Health Information Technology (ONC) and the U.S. Agency for Healthcare Research and Quality (AHRQ) informing them of their shared vision for a national health IT safety collaborative. The letter includes the key characteristics needed for its success.
Press Release | eDoctor, Inc. |
December 31, 2011
eDoctor, Inc., a premier provider of innovative Healthcare IT solutions, now offers Surescripts-certified Newcrop e-Prescribing for OpenEMR vendors seeking to integrate safe, easy e-Prescribing within the OpenEMR to qualify for Medicare Meaningful Use incentives. Read More »
Press Release | eDoctor, Inc. |
December 28, 2011
eDoctor, Inc., a premier provider of Health IT services, is proud to announce the debut of their new Meaningful Use-certified Ambulatory OpenEMR solution for healthcare providers seeking to streamline office workflow, receive significant Medicare incentives, and increase patient satisfaction. Read More »
Dan Bowman | FierceHealthIT |
July 5, 2012
Regulations proposed by the Office of the National Coordinator for Health IT for governing health information exchange could "stifle innovation" and "hinder growth," warned the Washington, D.C.-based eHealth Initiative in a letter to the U.S. Department of Health & Human Services last week. Read More »
Darius Tahir | Politico |
April 25, 2016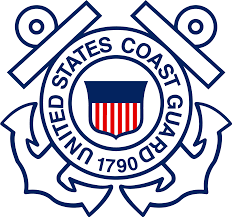 The botched implementation of an electronic health records system sent Coast Guard doctors scurrying to copy digital records onto paper last fall and has disrupted health care for 50,000 active troops and civilian members and their families. Five years after signing a $14 million contract with industry leader Epic Systems, the Coast Guard ended its relationship with the Wisconsin vendor, while recovering just more than $2.2 million from the company. But it couldn't revert back to its old system, leaving its doctors reliant on paper.