Health IT
Diana Manos | Government Health IT |
June 24, 2014
Call it Big Data bloodlust: The more health information being generated by a growing contingency of apps, devices, electronic health records, mHealth sensors and wearables, the broader and stronger the desire for that data becomes...
Jennifer Bresnick | EHR Intelligence |
June 5, 2014
The Ventura County Grand Jury has identified a lack of resources, proper training, and investment as the major culprits in a rocky EHR rollout at the county-run healthcare system, according to an official report. The implementation of the Cerner system was stymied by poor leadership and preparedness, lackluster commitment to training, and insufficient purchasing of infrastructure hardware, which left staff members locked out of the system and put patients at risk of harm due to the confusion...
Eric D. Perakslis and Erich Huang | STAT |
March 12, 2020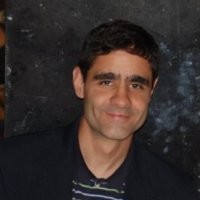 As the novel coronavirus that causes Covid-19 continues its march around the world and through the United States, it is spawning another kind of infection: Covid-19 cyber threats aimed at individuals and health systems. We aren't crying wolf here. Disaster planning experts know all too well that preexisting weaknesses become worse during crises. The WannaCry cyber attack that devastated the United Kingdom's National Health Service is a good example. Outdated infrastructure containing components with long-understood vulnerabilities are a hacker's paradise...The undeniable fact that electronic health record systems are designed to track and bill procedures rather than provide optimal patient care is likely to be on full display as the health system becomes increasingly saturated with Covid-19 patients.
Press Release | Crafter Software |
November 30, 2016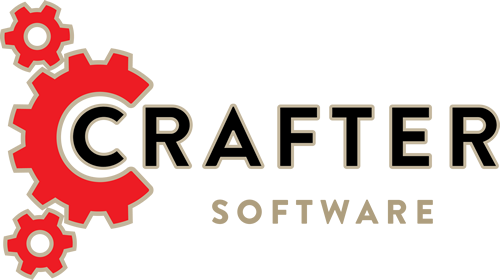 Crafter Software...announced today a Canadian healthcare association, widely recognized for promoting safe and innovative medical care, has selected Crafter CMS for their next generation digital experience. Crafter CMS prevailed in the selection process based on user-friendliness, personalization features, and its ease of integration with existing applications. The healthcare association plans to use Crafter CMS platform to create, manage, and deliver personalized content through all of its digital channels including its website and mobile apps. Read More »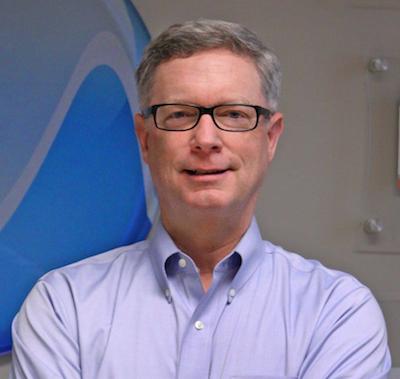 It may be difficult to recall now, what with the ongoing Cerner deployment and recent challenges that had little to do with technology, but there was a time when the Department of Veterans Affairs was considered the gold standard for healthcare IT. VA was out front with the initial development in the 1970s of the VistA system, which would come to be widely recognized and frequently honored. Indeed, when VA was overhauled in the 1990s, VistA was the primary tool that enabled the success of new policies. Without question, much of the effectiveness and durability of VA's VistA can be attributed to the way it was developed, specifically to the collaboration between technologists and clinicians that defined the process.
Jennifer Bresnick | EHR Intelligence |
July 11, 2014
The high costs of EHR implementation, a chronic lack of adequate staffing, and a lack of access to quality high-speed broadband internet are still presenting significant barriers to critical access hospitals (CAHs) throughout the nation, according to a new Health Affairs study authored by members of the Office of the National Coordinator...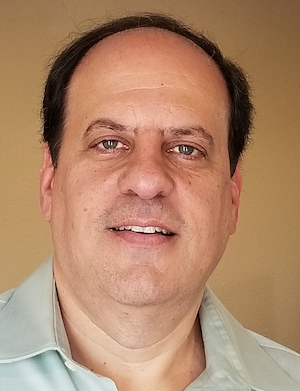 There is a global race for the development of a vaccine for the SARS-CoV-2 virus that causes COVID-19. Finding a vaccine that works and receives approval is only part of the process. There are a series of other steps that need to be taken so that the vaccine can be delivered. These include the mass production of the vaccine, shipment, administration and record-keeping. This may be even more complex as there may be several vaccines. In this article we review some of these issues with a particular focus on the United States.
Mary Mosquera | Government Health IT |
June 5, 2012
Innovators are using federal health and population data to jumpstart online and mobile applications to make information more usable and relevant to clinicians and consumers. The Health Data Initiative Forum is featuring the work of 100 companies or applications solutions culled from 245 that applied to demo at the show.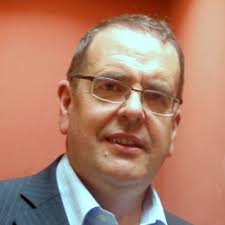 It is widely agreed that the future of digital health lies in an "Open Platform". However, it's not clear as to exactly what an Open Platform is or how we get there. This blog aims to answer the first question and to provide some guidance on the second. While any given instance of an Open Platform will be a specific implementation of a set of software components owned and operated by a particular organisation (this might be a health and social care organisation or a third party, operating the platform on behalf of a local health and care community), it is most usefully defined by a set of principles rather than the specific details of a particular implementation.
Andy Oram | O'Reilly Radar |
July 25, 2012
There has been enormous talk over the past few years of open data and what it can do for society, but proponents have largely come to admit: data is not democratizing in itself. This topic is hotly debated, and a nice summary of the viewpoints is available in this PDF containing articles by noted experts. Read More »
Staff Writer | Health.mil |
May 22, 2012
A downloadable, open source version of the military's electronic health record software that is used for troops on the battlefield will be available through the nonprofit organization, Open Source Electronic Health Record Agent (OSEHRA). Read More »
Katie Dvorak | FierceHealthIT |
September 15, 2014
The Office of the National Coordinator for Health IT jumped into National Health IT Week in the District of Columbia by placing the focus on the consumers' role in their own healthcare...
Kyle Murphy | EHR Intelligence |
June 2, 2014
The Office of the National Coordinator for Health Information Technology (ONC) is preparing itself for the next era of health IT adoption, one that will not rely primarily on financial incentives for healthcare providers...
Andrew Nemethy | VTDigger |
July 18, 2012
The state's efforts to digitize the world of health information, a costly multi-year endeavor that is approaching a $70 million pricetag, got a lousy diagnosis Tuesday. Read More »