Report on ONC's Public Health Data Systems Hearing: Ensuring a Data-Driven Response to COVID-19
By Aaron Miri, and Denise Webb | July 1, 2021
As part of HHS's response to President Biden's Executive Order on Ensuring a Data-Driven Response to COVID-19 and Future High-Consequence Public Health Threats, ONC's Health Information Technology Advisory Committee (HITAC) recently held an expert panel hearing to understand the performance of public health data systems during the COVID-19 pandemic response and other gap areas in current infrastructure.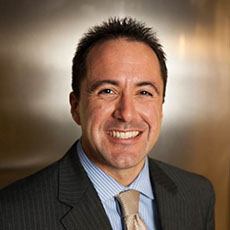 Aaron MiriThe HITAC members heard from a variety of experts to further inform the work of the Public Health Data Systems Task Force. Centers for Disease Control and Prevention (CDC) Deputy Director for Public Health Science and Surveillance Dan Jernigan provided remarks and noted that in addition to gathering information for short-term needs related to pandemic relief efforts, the CDC is preparing a long-lasting, sustainable approach to improve public health data systems.
Forthcoming recommendations from the Public Health Data Systems Task Force will identify and prioritize policy and technical gaps to be addressed in order to help ensure a more effective response to future public health threats. These recommendations are expected to be issued later this summer.
Taking a Holistic Approach to Public Health Data Systems
Dr. Tom Frieden, president and CEO of Resolve to Save Lives (and former CDC director), opened the 'big picture' discussion about where things went wrong with the pandemic response. He addressed the pre-existing weaknesses throughout the public health ecosystem and gaps in the sharing of important data between federal, state, and local public health departments. He stated that the essence of an effective response is to learn, adjust, and adapt as we go along. Since, "we are less used to the kind of urgency that communicable disease control requires of us in public health," Dr. Frieden said that everyone on every level needs to work in concert to move the country forward to be better positioned to address future needs.
Public Health Systems Performance During COVID-19: Big Picture Perspectives
To close the technical gaps in information flow, we need to build systems that are well integrated and able to ramp up to seamlessly meet the needs of a public health emergency threat. "Our data systems have not been consistently connected or integrated across public health and health care," Dr. Mark McClellan of Duke Robert J. Margolis Center for Health Policy told the HITAC, bringing a big picture perspective to the discussion.
Panelists also spoke to the impact of policies in addressing needs both nationwide and across county borders in the future. For example, healthcare data systems are very different from public health data systems, and vary by state and county. "Issues we face around data systems are political science problems, not computer science problems," noted Dr. Michael Fraser, CEO of the Association of State and Territorial Health Officials. Dr. Linda Rae Murray, an assistant professor at the University of Illinois School of Public Health concurred, emphasizing that both policy and organizational roadblocks play a role in contributing to health inequities. She said, "Public health is really everything…all of these economic systems, political systems, faith-based systems, where we have lots of data, we need to integrate that into public health."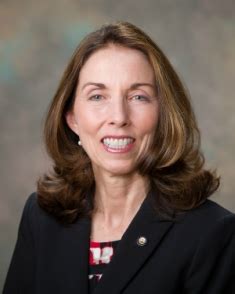 Denise Webb
Technical and Infrastructure Issues: Current Status and Future Needs
Paving the way to a future where our health data systems are sharing information and adapting in real-time to emerging threats will require partnerships across all sectors. President Biden's Executive Order affirms the importance of collecting, analyzing, and sharing COVID-19 data with state, local, tribal, and territorial authorities. According to Dr. Karen DeSalvo, former national coordinator for health IT and current chief health officer for Google Health, addressing deficiencies in this process requires that we create a 21 century public health infrastructure.
Dr. DeSalvo shared that strategic partnerships are important and have proven to be quite effective during this pandemic, as has working globally with academic and public health enterprise partners to build tools that improve disease surveillance worldwide. She emphasized that open standards should be the focus in an ideal future state, not proprietary ones.
Creating the Public Health Ecosystem of the Future
Application programming interfaces (APIs), artificial intelligence, and cloud computing systems will help chart the course for where we go from here. The 21 Century Cures Act and the information sharing provisions in ONC's Cures Act Final Rule have enabled the first steps to making data available across the healthcare system. Health IT developers, policy makers, providers, and patients will be able to securely access their information with the broader adoption of standardized APIs.
The panelists all spoke to the necessity of quickly accessing data and the importance of being nimble enough to do so, especially in a crisis response setting. Dr. Joneigh Khaldun raised concerns about the widespread use of spreadsheets to gather information at the height of the pandemic. In Michigan, for example, data processing capabilities were "outdated" and had to be rebuilt while managing the response. New innovations and improved demographic data capture, especially for marginalized and underserved communities, that is integrated into public health data systems will be key to responding to the pandemic and future health inequities.
On behalf of the HITAC and the Public Health Task Force we wish to express our thanks to all the speakers and experts who supported this important session and to everyone who is continuing the conversation.
If you missed the Public Health Data Systems hearing, all the details are available on ONC's HITAC page.
---
This post was published in HealthITBuzz, the blog of the Office of the National Coordinator for Health Information Technology (ONC). It is reprinted by Open Health News under public domain. The original post can be found here.