Unleashed: Open Source Tech Goes to the Dogs...and Cats...and...
By Jeff Macharyas | March 21, 2017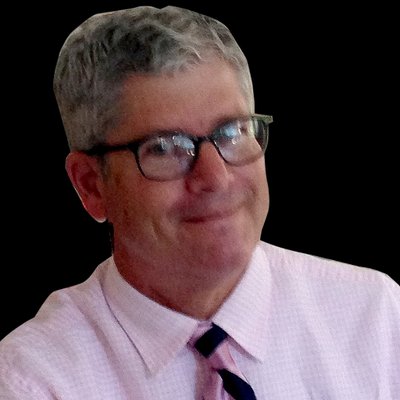 Jeff MacharyasI was discussing open source technology with my cat this morning and he brought up a good point: "Why don't you do an article on open source tech for animals?"
You know, Donald's right. Animal open source tech deserves a spotlight. Afterall, animals appear in many open source brands, and pets, like mine at least, lend lots of support while I'm trying out new software, building gadgets, or just writing about this stuff.
I did a little research, and perhaps you won't be surprised to learn there is a gaggle (the name for a group of geese) of open source projects that help us keep, love, and improve the lives of animals. Let's take a gander (also another word for a goose), shall we?
Don't track me
As much as we want to think our pets like staying near home, many do wander. Fortunately, open source solutions that keep track of their movements are in the works.
ChordCollar, based on ChordCollar's open source platform AndRover (which runs Android), is a pet-wearable device that performs several functions. A GPS runs off the owner's Wi-Fi or Bluetooth from a smartphone, and when the pet veers out of the pre-determined geographic range, the owner is notified. Then, the collar signals it's time to go home by flashing a red light that alerts others, perhaps a neighbor down the street that sees your cat or dog. ChordCollar also tracks your pet's health, much like wearable tech does for humans. Pet activity, as well as heart rate, breathing rate, and temperature, are all monitored and tracked.
Another open source animal tracker is Mataki. This time it's not for Lassie or Sprinkles. Mataki has been used to track Bengal tigers, sloths, and seabirds. Designed by Dr. Robin Freeman as part of the Technology for Nature Initiative, this tracker has higher aspirations. Mark Abrahams, a doctoral student at the University of East Anglia, used Mataki to help understand the effects of human subsistence hunting and its effect on game animals.
Feed me
Grumpy Cat will be the first to tell you that food is an important part of a pet's life. Brooklyn-based front-end developer Rachel White was fed up with feeders that were too complicated for new coders, so she cooked up her own open source cat feeder. RoboKitty is controlled over the web, operating as an instant feeder or on a schedule. Plus, Rachel provides detailed instructions on GitHub to build your own RoboKitty!
Oregon-based web developer Cord Slatton created his own version of a cat feeder for his cat who is on a special diet. roboFeeder is an RFID feeder built using a Raspberry Pi.
MomWillBeProud is a YouTuber and Arduino maker who crafted his own Arduino-based feeder for under $15, to feed his cat, Redhead. Built with Arduino UNO, a servo, and two cans, the feeder uses a paw-pedal to dispense food. Redhead has been trained to use it—which you can watch on YouTube!
Pet patient non-adherence to doctor-prescribed therapeutic regimens is a widespread problem, according to the University of Utah's Kyle Thomason and Steve White. Their Arduino device for delivering medication to animals in food pellets, allows for feeding up to 12 animals 24/7, with minimal staff intervention and also allows for a large variety of disease studies to be performed and recorded.
What's the scoop?
The most rewarding part of being a pet owner is cleaning up after them, right?
Minnesota-based Eric Tsai created a dog tracker for his dog Cody, as well as a tracker for where Cody poops with this this Arduino & Raspberry Pi project. Eric used an Arduino Uno, Raspberry Pi, a GPS module, and openHAB, open source automation software for the home (on GitHub). Because dogs squat to conduct business, Eric's device senses when the dog is in the squatting position and creates an audible alert, a timestamp, and a location of the transaction. Check it out in Eric's YouTube video.
And then there are some who save pet poop for research. University of California-Davis' Jonathan Eisen and Holly Ganz co-founded Kittybiome, a system for exploring microbes inside cats using DNA sequencing. By studying the microbiomes, they hope to reveal insights into cat behavior and biology. The process is straightforward. "People send us their cat poop, and we sequence the biome," said Eisen. After they have isolated and sequenced the microbial nucleic acids, the team analyses it with the open source analysis tool QIIME (Quantitative Insights into Microbial Ecology) and other systems. QIIME (pronounced "chime") is an open source bioinformatics pipeline for performing microbiome analysis from raw DNA sequencing data. The project uses Python scripts to perform QIIME analyses. To learn more, download QIIME's documentation on GitHub.
Not surprisingly, some would rather dispose of animal poop than catalog it. For cat owners who use the CatGenie self-cleaning litter box, there is an open source alternative firmware for the expensive cartridges. CatGenius is a drop-in replacement for the tag reader. Mike Rogers explains on Hackaday, "The replacement firmware is open source and free to download. The hardware cartridge emulator is not open source and $100 to buy." To learn more, view CatGenius on Google Code.
Give me shelter
Animal residents at animal shelters need medical care too. The folks at the Chester County Cat Hospital in West Chester, Pennsylvania are big fans of open source animal care. In 2012, Paul Stadler, husband of the clinic's vet, Rachel Stadler, wrote an exhaustive article on the clinic's blog about their use of open source solutions and the reasons why they choose it. For example, they use OpenVPMS (Veterinary Practice Management Software) as their practice management tool and dcm4che for image management of their DICOM (Digital Imaging and Communication) medical images.
OpenVPMS is a full, business framework for animal clinics. The system consists of the core database, a web app, a reporting interface, and data migration tools. Dcm4che is "a collection of open source applications and utilities for the healthcare enterprise," according to their website. The core of the project is a robust implementation of the DICOM standard. Dcm4che was created by Gunter Zeilinger in 2000. "While not a panacea, open source technologies provide a way for smaller clinics to manage their costs while retaining some of the benefits had by the larger, more expensive software solutions," said Stadler. Visit OpenVPMS on GitHub and the dcm4che on SourceForge.
An alternative to OpenVPMS is Alpi11's vettev. Alpi11 is an Italian company that specializes in open source components, website development PostgreSQL consulting, and more. You can also use Vettev for scheduling, animal records, billing, etc.
Unfortunately, many animals pass through animal shelters. According to the ASPCA, 3.9 million dogs and 3.4 million cats enter the animal shelter system every year. Of those, 2.7 million are euthanized. This is a large number of animals to go through a system that is often poorly funded and understaffed. Sheltermanager bills itself as a complete solution for animal shelters and rescue groups. Sheltermanager software is powered under the GPL and its current version, ASM 3 (Animal Shelter Manager), is Python- and HTML5-based and designed to run on Linux/Unix servers. Users access the system via a web interface. Sheltermanager is available for iPhone, Android, and Kindle, as well. Learn more at Animal Shelter Manager on SourceForge.
A place to call home
Architecture for Dogs is an open design doghouse and dog accessory collaborative created by Japanese architects. "Open source Architecture for Dogs ensures that your dog lives more glamorously than you do," said Brooklyn-based Simon Martin, writing for SolidSmack.
Woodstock of "Peanuts" would be livin' large with Printednest, a community of bird lovers who also happen to love 3D printing. Bird lovers across the globe make 3D-printed birdhouses to give more birds homes, helping to increase the number of birds in urban areas. Urban-inspired designs and more from the community can be found on Thingiverse. As of April 2015, you can find Printednests housing birds in 20 countries. Now, that's something to tweet about!
Although not really a popular pet, the bee is an important member of the animal kingdom. Alarmingly, their numbers are decreasing rapidly. In fact, 33% of bee colonies fail every year. Open Source Beehives is trying to figure out what's going on and involving the community to help address the problem. They are developing open source sensor kits to track hive metrics, and are building and growing a global network of concern citizens to help identify the cause. You can find the Alpha Sensor Kit code on GitHub.
Don't forget about the fish! Open Aquarium is an open source solution for controlling and maintaining fish tanks with an Arduino. The Open Aquarium includes a complete Open Source API and there is an app, to store and visualize data on an iPhone, Android, or other web app. Get the source code and documentation.
Born to be wild
Some animals live in the wild. Unfortunately, these animals are sometimes killed indiscriminately, hunted, or moved from their natural habitats. Barna Mink created an Animal Kill Counter in 2008, which has since been revised and improved. According to statistics from 2003, more than 53 billion land animals are slaughtered annually worldwide. The United States, Brazil, and China alone consume 46% of this for food.
Some animals are not killed for food or sport, but they do end up dead by a human's hand. Road kill is a grisly sight to behold and not a subject one might look forward to studying, but it is important to understand. Danielle Garneau, assistant professor of Environmental Studies at Plattsburgh State University, developed RoadkillGarneau in 2012. Through EpiCollect, an open source data collection website, students log road kill information and the data is used to study migratory patterns of animals. Garneau's data collection is something that the Idaho Department of Fish and Game has also done, and her students used its work to develop their project.
Conclusion
On a happy note, whether animals are curled up in front of the family hearth, cared for by volunteers at a shelter, or trying to make a go of it out in the wild, there are open source communities and tools to help care for and understand them. And that's something to be celebrated.
Unleashed: Open source tech for pets and animals was authored by Jeff Macharyas and published in Opensource.com. It is being republished by Open Health News under the terms of the Creative Commons Attribution-ShareAlike 4.0 International License (CC BY-SA 4.0). The original copy of the article can be found here.