Biodefense Takes Center Stage at House Oversight Hearing
Jack Rodgers | Courthouse News Service |
June 26, 2019
WASHINGTON (CN) - Is the nation ready to defend against antibiotic-resistant diseases or bioterrorism? What would the response to a biological attack or disease pandemic look like? Those threats and the collaboration of private, federal and local agencies to respond to them were the focus of a hearing Wednesday in the House Oversight Subcommittee on National Security on biodefense preparedness. Congressman Stephen Lynch, D-Mass., said at the beginning of the hearing that around 2.4 million people could die in high-income countries between 2015 and 2050 without an effort to contain antimicrobial resistance, according to an April report to the Secretary-General of the United Nations.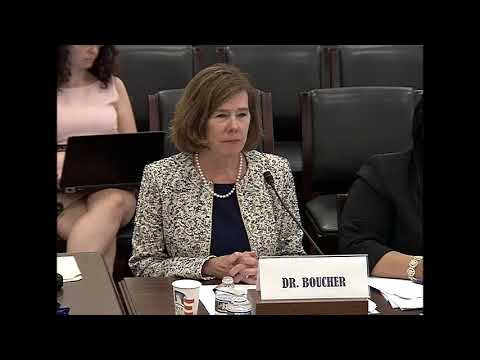 Dr. Helen Boucher, director of the Tufts Center for Integrated Management of Antimicrobial ResistanceDrug-resistant diseases already cause about 700,000 deaths globally each year and these numbers rise in cases like multidrug-resistant tuberculosis, which could claim millions of lives globally each year by 2050 if no action is taken. Dr. Helen Boucher, director of the Tufts Center for Integrated Management of Antimicrobial Resistance, said at the hearing that she had recently treated a patient who had survived a Leukemia diagnosis with the help of chemotherapy, but then contracted an antibiotic-resistant infection.
"When I sat down to deliver this news to her, she said, 'How can this be? Surely you're going to find something to treat this,'" Boucher said. "But she ultimately died 10 days later. This lady, in the prime of her life, who had overcome cancer, died from an antibiotic-resistant infection." Such infections are costing health care providers in the U.S. a lot of money. Patients infected with an antimicrobial disease normally will extend their hospital stays, among other occurring expenses, which results in $20 billion in excess health care costs annually. About 162,000 Americans lose their lives to these infections each year...