Healthcare Interoperability Research Propositions of the ONC Blockchain Challenge
Peter B. Nichol | CIO |
August 18, 2016
Healthcare interoperability research propositions of the ONC blockchain challenge
The National Institute of Standards and Technology (NIST), in partnership with the Office of the National Coordinator for Health Information Technology (ONC), recently launched an initiative called the ONC Blockchain Challenge and invited healthcare and technology leaders to submit research papers to explore the "use of blockchain in Health IT and Health-released Research."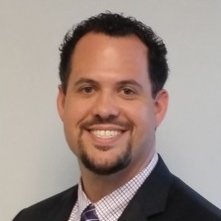 Peter B. NicholI am participating in the challenge, having submitted a paper I co-authored with Jeff Brandt, an expert in mobility, security and healthcare. Our paper, titled "Co-Creation of Trust for Healthcare: The Cryptocitizen Framework for Interoperability With Blockchain," addresses future research propositions. Brandt and I submit that there are three primary areas in need of further research, including the monitoring of medical devices.
The immutability of blockchain can improve access to medical information. How will care change over the next three to 10 years? Will the definition of treatment change? Today, when we think of preventive medicine, thoughts of face-to-face appointments with doctors rise to the top of our minds. Tomorrow, robotics, nanobots and nanomachines may be a common part of the new definition of preventive care...