ONC Blockchain Challenge and the Birth of the Cryptocitizen for Healthcare
Peter B. Nichol | CIO |
August 16, 2016
ONC blockchain challenge and the birth of the cryptocitizen for healthcare
Who spends the time to write a 10-page proposal paper that is going to a government agency? Everyone knows that even if the paper is read nothing will happen, right? We as a society have to believe in something, and if we are going to invest time, working towards improving the health of a nation is a noble first step.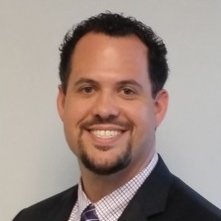 Peter B. NicholThe National Institute of Standards and Technology (NIST), in partnership with the Office of the National Coordinator for Health Information Technology (ONC), launched a request for papers called the ONC Blockchain Challenge. The ONC is looking to explore the "use of blockchain in Health IT and Health-released Research." The submission period for papers closed Aug. 8. The winners will be privately notified on Aug. 22 and the official public announcement will be issued on Aug. 29.
ONC and NIST partnered on this initiative, but why? Understanding, both the ONC and NIST organizational missions can help justify the logical alignment jointly supporting the ONC Blockchain Challenge. The ONC is the primary federal entity coordinating nationwide efforts to implement and use the most advanced health information technology and the electronic exchange of health information...