HCCA/Southern Inyo Healthcare District Selects OpenVista EHR
Press Release | HCCA, Southern Inyo Healthcare District |
August 24, 2016
Critical access hospital to implement Medsphere's EHR with extensive outsourcing and service desk support from company's Phoenix Health Systems division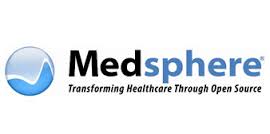 Lone Pine, Calif., and Carlsbad, Calif.—Medsphere Systems Corporation, the leading provider of affordable and interoperable electronic health record (EHR) solutions and services, today announced that the company and Healthcare Conglomerate Associates (HCCA) will partner to improve and modernize care in the area on behalf of the Southern Inyo Healthcare District (SIHD).
The agreement calls for Medsphere to implement the OpenVista® electronic health record (EHR) system in Southern Inyo Hospital and manage and support the hospital's information technology through the company's Phoenix Health Systems division. HCCA contracted with SIHD in January 2016 to reopen, manage and operate the hospital after financial problems forced its closure in late 2015.
"Medsphere takes particular pride in serving hospitals and health systems like Southern Inyo because they provide such essential care and are constantly striving to improve on that care, despite limited financial resources," said Irv Lichtenwald, Medsphere president and CEO. "We congratulate Dr. Benny Benzeevi and the HCCA team for selecting an affordable healthcare IT system and ensuring its optimal use by working with Phoenix Health Systems. Southern Inyo is creating a model that many similar health systems around the country can follow to great success."
SIHD is the safety-net provider for a unique rural and outdoor adventure area that encompasses the city of Lone Pine, California, and is the primary access point to Mount Whitney, Mammoth and national parks. Approximately two million people travel through the area annually.
"This truly unique area is loved by both the millions that visit annually and the thousands that call it home, and we're proud to provide quality healthcare for all of them," said Alan Germany, HCCA's Chief Operating Officer. "OpenVista allows us to improve patient care via a cost-effective EHR, and Phoenix will enable us to improve functions and workflows around the EHR to become more efficient and save money. We're very pleased with the comprehensive agreement we've created and look forward to the benefits."
Medsphere's OpenVista EHR is an acute and inpatient behavioral health-oriented portfolio of clinical products and services that leverages the VistA electronic health record (EHR) system developed by the Department of Veterans Affairs (VA) and the Indian Health Service (IHS). On top of public domain computer code available through the Freedom of Information Act (FOIA), Medsphere has developed numerous enhancements that meet the needs and desires of community hospitals.
About HCCA
Healthcare Conglomerate Associates specializes in building integrated health-care delivery systems by partnering with hospitals, health-care systems and health-care districts in a unique and proven private-public business model. Through direct purchase capital infusion or creative mutually-beneficial collaborations, HCCA not only provides stability and a proven plan for profitability, it also provides the professional medical expertise for operating the integrated system.
HCCA manages and operates Tulare Regional Medical Center, a 112-bed general acute-care facility in Tulare, California, and Southern Inyo Hospital in Lone Pine, California.
About Southern Inyo Healthcare District
The Southern Inyo Hospital District was founded July 5, 1949, in Lone Pine, California, through the efforts of the Business and Professional Women's Club and the Lions Club. The hospital is a critical access facility, a sole community provider and a frontier hospital with 4 acute care beds and 33 skilled nursing beds for a total of 37 licensed beds. Lone Pine, which sits at the foot of Mt. Whitney and the world renowned Alabama Hills, is a destination for hikers, climbers, mining and film history buffs, hunters, fishermen, back-country skiers, hang-gliders, photographers, and many others who enjoy astonishing natural beauty and a peaceful, tight-knit, small town atmosphere.