Clinical Leader Interviews Clinovo On Trends, Benefits And Strategies In The Adoption Of Electronic Data Capture (EDC) Systems
Press Release | Clinovo, Clinical Leader |
December 10, 2014
Clinical Leader, a Leading Media in the Life Science Industry, Interviews Glenn Keet, CEO of Clinovo, on the benefits of using EDC vs. Conducting Clinical Trials on Paper
Sunnyvale, CA (PRWEB) December 10, 2014--Glenn Keet, CEO of Silicon Valley-based Clinovo, an eClinical systems provider, is featured in Clinical Leader, the premier online community and leading media for clinical trial experts, in an exclusive interview titled "EDC In Clinical Trials – Can You Afford Not To Go Electronic?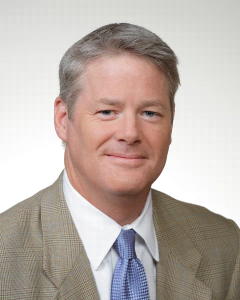 Glenn KeetIn that interview led by Ed Miseta, Chief Editor at Outsourced Pharma and Clinical Leader, Keet's gives a unique perspective on the technology advances in the life science industry and the adoption of electronic data capture (EDC) systems in clinical trials.
Keet explains how only 20% of worldwide clinical trials are using electronic data capture (EDC) systems, discussing the misconceptions around the costs and complexity to adopt EDC technologies. "Barriers that existed in the past could generally be navigated by large pharmaceutical companies that had the money and manpower to overcome them. For startup life science companies, it was a different story" says, Keet. "The situation has now changed, and the reality is that it is almost always cheaper to capture data electronically than to do it only on paper."
EDC software prices have significantly decreased, while offering the same capabilities as traditional proprietary, expensive systems that have dominated the market for a decade, argues Keet. "In some cases, the software is even free. The costs for supplying cloud software are far reduced from the traditional licensed delivery model that existed in the past. Today we also have a validated regulatory environment in the cloud, whereas in the past, companies had to establish their own data center and validate it at a high cost."
New tools are emerging that allow companies embarking on clinical trials to do much of the work themselves. In the past pharmaceutical companies had to pay a CRO, software vendor, or other professional services provider to perform functions such as changing case report forms from paper to electronic. The trend now is to provide free or inexpensive software along with do-it-yourself capabilities that allow small companies to access high functionality at a fraction of the cost.
Clinovo's free cloud-based Electronic Data Capture (EDC) system ClinCapture follows this trend, offering a cost effective solution with do-it-yourself capabilities. ClinCapture's self-service platform and DIY case report form (CRF) builder allows clinical trials managers to create CRFs and Edit Checks in a matter of days, without any programming experience. ClinCapture removes IT dependency and brings significant savings compared to existing solutions in the industry, while meeting all regulatory requirements.
Read the full interview on Clinical Leader now!
About Clinical Leader:
Clinical Leader is a professional community helping to connect individuals who work for clinical trial sponsors with individuals who work for cutting edge service providers in the pharmaceutical and biopharma industries.
About Clinovo:
Clinovo is a leading-edge provider of Cloud-based eClinical software headquartered in the Silicon Valley. Clinovo's flagship solution ClinCapture® is the Only Free Validated Electronic Data Capture (EDC) software on the market. ClinCapture is perfectly suited for CROs, Pharmaceuticals and Medical Device companies looking to lower their clinical trials costs and streamline their data capture processes.
Contact Information:
Sophie McCallum | Director of Operations
sophie.mccallum(at)clinovo(dot)com | +1 (408) 773 6258