RPM Alliance Joins Clinovo's CRO Partnership Program, Further Strengthening Its Presence In Southern California And India
Press Release | RPM Alliance, Clinovo |
November 25, 2014
RPM Alliance, CRO headquartered in Carlsbad, CA with an office in Mumbai, India, now offers Clinovo's Electronic Data Capture (EDC) solution ClinCapture, bringing the only free validated EDC system to India.
Sunnyvale, CA (PRWEB) November 25, 2014 - Silicon Valley Electronic Data Capture (EDC) provider Clinovo joins forces with RPM Alliance, provider of clinical research and data management services to biotech and pharmaceutical companies. With the latest addition to its CRO Partnership Program, Clinovo expands ClinCapture, the only free validated EDC system to India.
"We have found Clinovo's ClinCapture to exceed our expectations as a robust and customizable EDC platform which is both user friendly and easy to deploy. The tiered pricing packages allow us to offer our clients a cost effective, advanced technology without compromising quality," says Dr. Ritvik Mehta, CEO of RPM Alliance. "I believe that our clients will recognize the added value of our partnership with Clinovo."
ClinCapture's tiered packages and 3 price points along with the ability to customize ClinCapture's platform by adding modules such as Rules Studio and Forms Studio has allowed RPM Alliance to deploy ClinCapture for their customer's varying budgets.
Clinovo's CRO Partnership program includes Clinovo's flagship eClinical tools, and free validated Electronic Data Capture (EDC) system, ClinCapture. Clinovo's ClinCapture® CRO Partnership Program offer best-in-class EDC ClinCapture, as well as co-marketing and lead generation activities, advantaged pricing, and full sales support.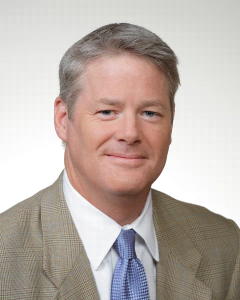 Glenn Keet, CEO of Clinovo"We are excited to team up with RPM Alliance," says Glenn Keet, CEO of Clinovo. "We believe that our CRO Partnership Program will provide access to best-in-class tools and allow RPM Alliance to deliver a higher level of quality, savings and speed to their clients."
About RPM Alliance:
RPM Alliance is a specialty clinical data management company based in Carlsbad, CA with operations in Mumbai, India. RPM Alliance provides pharmaceutical and biotechnology clients with customized solutions for all facets of their clinical data management projects. RPM offers vast clinical experience, highly knowledgeable staff and impeccable customer service.
About Clinovo:
Clinovo is a technology focused Contract Research Organization (CRO) headquartered in the Silicon Valley. Clinovo streamlines clinical trials for life science companies globally by developing validated, intuitive eClinical systems. Clients claim over 50% cost savings using Clinovo's Electronic Data Capture (EDC) system ClinCapture®, and CDISC Express, the first open source CDISC conversion tool. Services also include Biometrics Services, Staffing Solutions, and TechTrainings.
Contact Information:
Sophie McCallum | Director of Operations
sophie.mccallum(at)clinovo(dot)com | +1 (408) 773 6258