OSEHRA to Hold Kick-Off Meeting for VistA Internationalization Project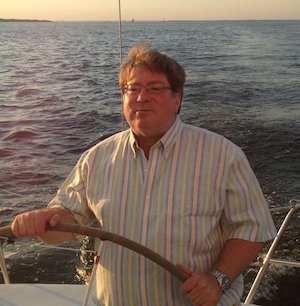 Roger A. MaduroOSEHRA Chairman Seong K. Mun will be holding a kick-off meeting for the recently announced VistA Internationalization project called Plan VI. According to a Post from Dr. Mun:
The kick-off meeting for the Community's new Plan VI: VistA Internationalization Project Group has been scheduled for Tuesday, September 11, 2018 at 8:00 AM EDT. Weekly meetings will continue on Tuesdays in this time slot and all interested community members are invited to participate in this exciting initiative. Please use this zoom link to join. You may also click a button below to add this event to your calendar. The community is excited to get started on Plan VI and we anticipate the project will grow rapidly. We encourage you to join the project group here to ensure you receive all future meeting notifications. Special thanks to Christopher Edwards of YottaDB for creating a quick video that demonstrates how to configure the Delphi IDE for CPRS development and to compile the Delphi sources.
This is an important project as the open source VistA electronic health record is being adopted internationally at a rapid pace. There are large numbers of VistA deployments in Jordan and India, and great interest in South Korea, Japan, and China to adopt VistA. The Internationalization project should accelerate the international adoption of the EHR, ranked as the best hospital-based EHR in the world.
Posted September 10, 2018 - 1:33pm by Roger A. Maduro